Do you have a go-to party or holiday appetizer? I love making new party snacks!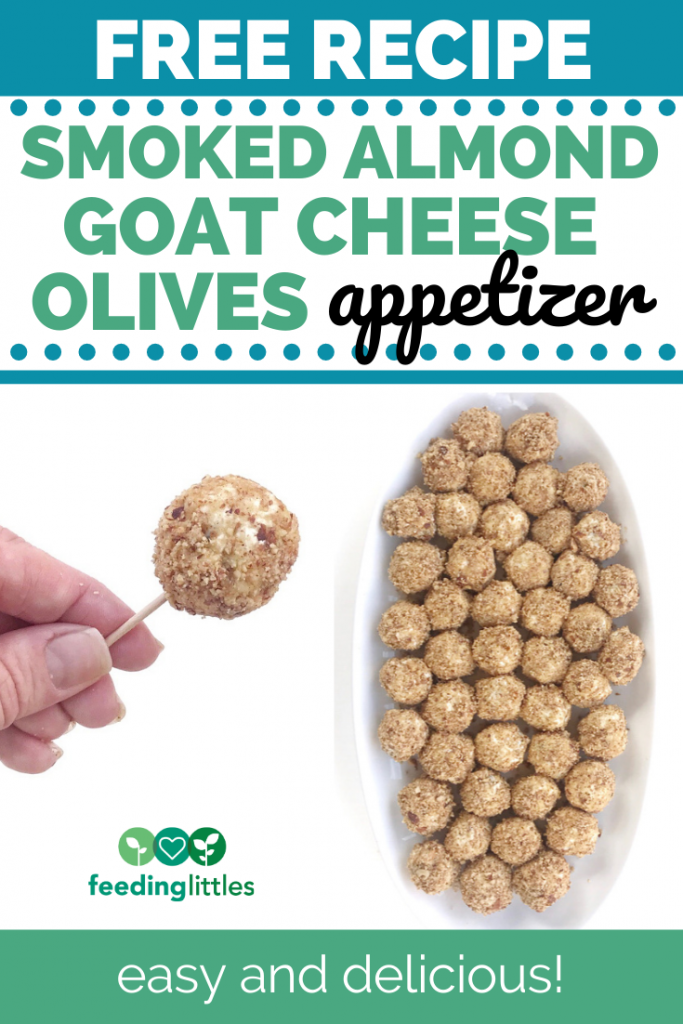 This one is my favorite – it's requested by my dad's golf friends every time I see them! The smoky, salty sweet combo of the olives, goat cheese and crushed smoked almonds make it taste complex and interesting, but it's literally just three ingredients! You'll feel like a fancy gourmand serving these, even if you couldn't accomplish other tasks in your day you meant to get to. Kids can eat this too, just make sure to quarter the olives for kids under 4.
These ingredients were just what I found at Target but you can use whatever you can get! 
Drain olives.
Cut the goat cheese logs into 3/4" slices, and cut each slice into quarters.
Grind the smoked almonds into a fine powder in the Vitamix (or other blender or food processor).
Wrap a goat cheese piece around each olive and mold with your fingers until completely covered in goat cheese. (Yes, this gets messy! Older kids can help too for a sensory experience for all!)
Roll the olive in the crushed almonds and place on a platter.
Serve on toothpicks. Makes about 50 olives.
Note: If serving to kids under 4, quarter lengthwise.