A Seamless Start to Solid Foods

Our infant course provides expert guidance so you can safely and confidently introduce solid foods to your baby.
Are you feeling overwhelmed by introducing solid foods to your little one?
 You're not alone, and we're here to help!
Our Infant Course gives you clear, easy-to-follow instructions for:
Starting solid foods using Baby-led Weaning, or infant self-feeding.
Transitioning from spoon-feeding to self-feeding
Guidance for all the challenges you and your little one might encounter, because not every baby adapts to solid food effortlessly
You will learn:
How to know your baby is ready for solid foods and prepping them for success.
What foods to serve your baby and when.
How to prepare foods so your baby can eat them.
Choking hazards and keeping your baby safe.
Allergenic foods and nutrition.
Evidence-based techniques for babies struggling with solids.
Milk feeds, scheduling, and weaning off breast or bottle feeding when you're ready.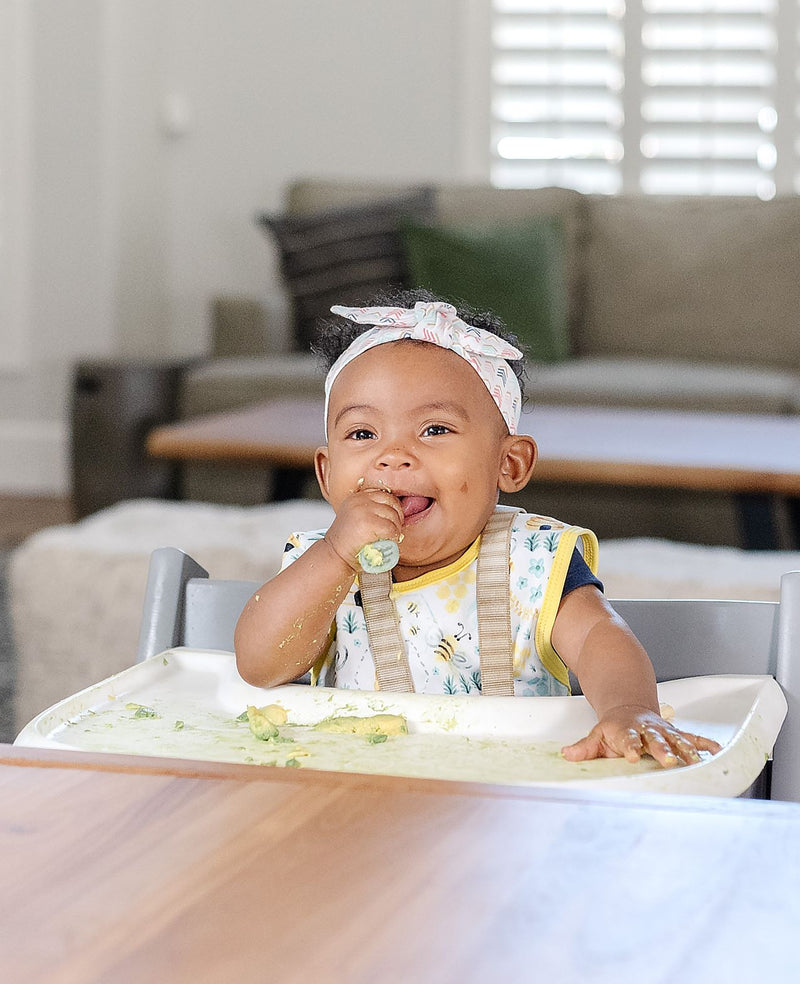 enroll now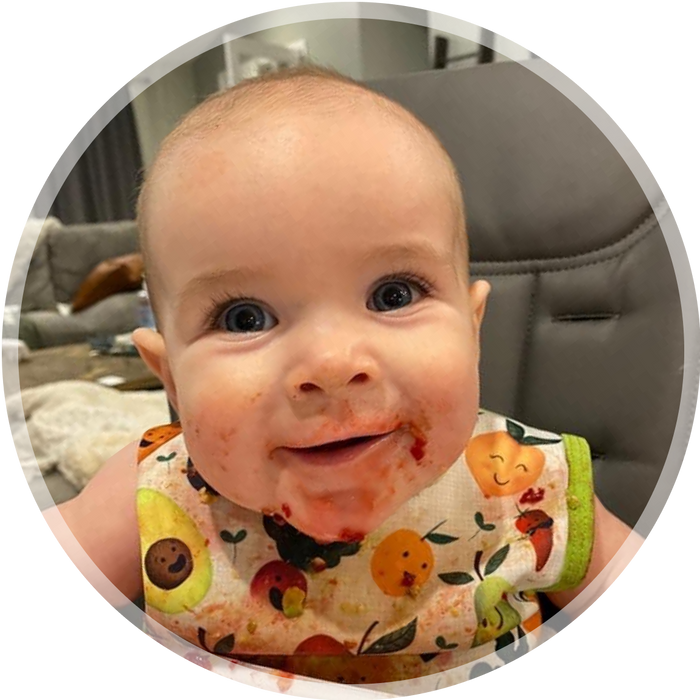 "Feeding Littles made the daunting task of learning to feed my baby so much easier for both her and me. We had the tools we needed to set the foundation for positive meal time experiences for years to come! We love Feeding Littles and recommend it to everyone!"
Casie
"We love the Feeding Littles infant course and recommend to everyone we know with new babies! The course gave me the confidence to skip baby purées and allow my son to have the necessary sensory experience to make him a great eater. We get so many compliments about how well our 8 month old feeds himself! Mealtimes are such a fun family experience now that he can eat what we eat. We owe it all to Feeding Littles!"
Courtney S
BONUS: 14 FREE printables ($159 value!)
Baby-led Weaning Food Guide
Baby's First Grocery List 
"It Takes a Village" printable for grandparents and daycare providers
Why Choose Feeding Littles?
Judgment-Free Expert Advice:
Get guidance from renowned experts—dietitian Megan McNamee MPH, RDN, and feeding therapist Judy Delaware OTR/L, CLC—who understand your concerns.
Learn on Your Terms: 
Our course offers flexibility. Watch, read, or listen to it podcast-style—whichever suits your busy schedule.
30-Day Money Back Guarantee: 
We believe in the value our course provides. If you're not satisfied within 30 days, we'll refund your purchase.
Unlimited On-Demand Access: 
Access the course anytime, anywhere, and revisit it as often as you like.
Exclusive Community Access: 
Join our Clients Only Facebook Group to connect with parents who share your journey. It's a safe space for questions, tips, and encouragement.
enroll now for $79
FAQ
We recommend starting solids around 6 months of age, so taking the course around 5 months is ideal. However, since it doesn't expire you can purchase it much earlier than that to use when you're ready. ​​
If your baby is older than 6 months but is not yet self-feeding, the course is great for you to learn how to transition from purees/baby food to finger foods. 
If your baby is 10 months or older and is already self-feeding, it's time for our Toddler & Kid course.
The core content of the course is 2 hours long. Additional sections like troubleshooting, smart spoon feeding and cooking methods take up to 1.5 additional hours if taken in their entirety, but many clients do not need all of the content in this course. To customize your learning experience and cut down on run time, the Infant Course can be watched as videos, listened to podcast-style or read as a script.
Bite-sized steps that you can watch as a video, read like an article or listen to podcast-style. At the beginning of each step, you'll find a summary of what's covered so you can tailor your experience to only the info you need. The videos are closed-captioned.
Our Infant Course focuses on self-feeding and BLW, as well as how to transition off purees if you have been spoon-feeding and how to offer pureed foods/baby foods in a way your baby can feed them to themselves. We believe that parents have to do what's comfortable, and for some families that means starting with purees on a loaded spoon before transitioning to pieces of food. Our course helps you understand what's safe, what foods to offer babies, how to handle milk feeds, and more.
Babies born prematurely may show readiness signs for solid foods at a different age than babies born full-term. We recommend that parents of premature infants talk with their pediatrician and therapists about readiness cues and how to safely begin feeding given their specific medical or developmental needs. Many premature infants have utilized our Infant Course successfully!
Our course focuses on self-feeding solid foods. "Weaning" in the term Baby-led Weaning is all about introducing solids, not weaning from the breast or bottle. Our Infant Course also includes an ebook that can help you wean from the breast or bottle when you and your baby are ready.
Absolutely! Our course helps you move toward successful self-feeding, no matter what texture your baby eats now. In our Troubleshooting and Smart Spoon-feeding sections, we talk all about how to transition babies off of spoon-feeding and purees. Baby struggling to transition? We also detail a Texture Graduation Protocol that can help.
Unlock The course
Don't let the uncertainties of starting your baby on solid foods overwhelm you anymore.
enroll now