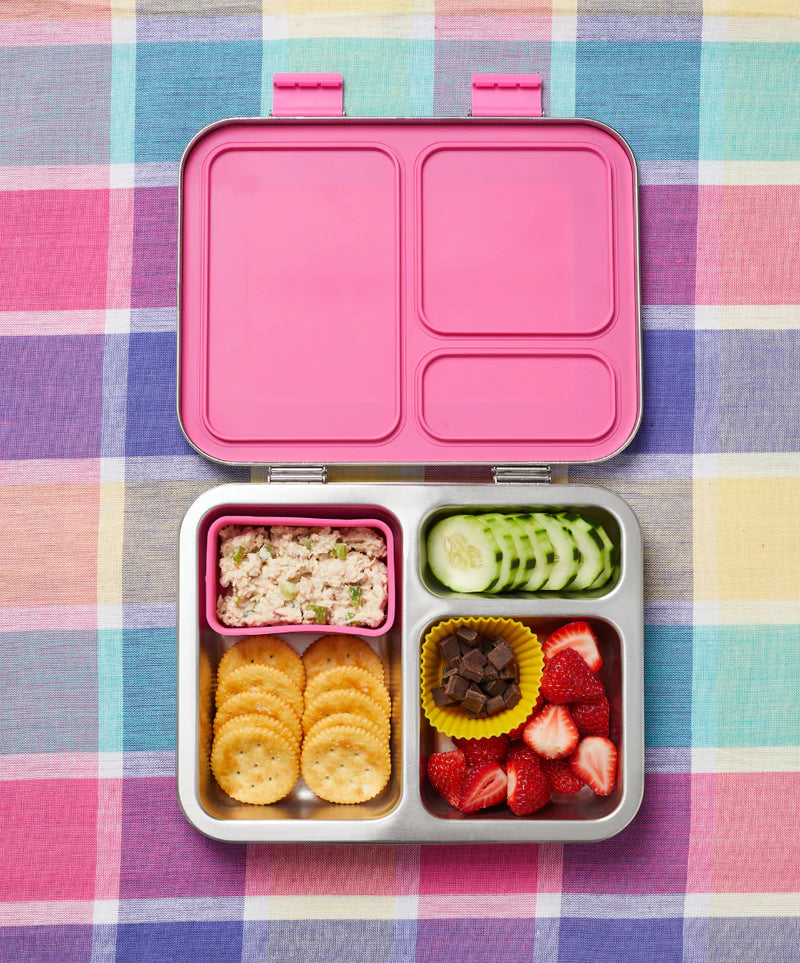 Are you ready to make packing lunches a little 
easier for you (and a little more delicious for your kids)? 
Coming Soon:
Feeding Littles
Lunches
Our highly anticipated, realistic inspo book, "Feeding Littles Lunches," launches August 2024! Sign up for our newsletter to get information about the launch!
This photo-filled book is your go-to guide for
crafting delicious and balanced lunches that will keep your kids energized and satisfied - no cutesy shapes, recipes or complicated assembly required.

✔️ 75+ lunch ideas 

✔️ Meal time inspiration for all ages

✔️ Easy preparation & packing

✔️ Balanced approach

✔️ Diverse options

✔️ Endless inspiration
This visual book is meant
to be shared with your child.
Feeding Littles Lunches invites your child to be part of the lunchbox experience. With this beautiful book in hand, you and your child will get inspired to make easy lunches they are truly excited about.   

Plus, each lunch idea comes with valuable tips for allergy swaps, ensuring the safety of toddlers by mitigating choking hazards, and offering strategies to address picky eating behaviors.