Feed your kids with confidence.
Online feeding courses and resources for caregivers of babies, toddlers, and kids.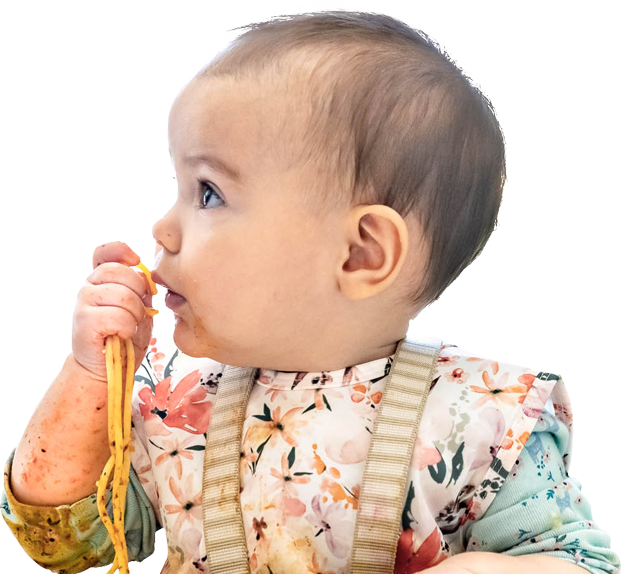 Strategies and support from trusted experts.
Our self-paced online courses give you expert guidance from industry-leading professionals in feeding your kids, ages 6 months and up. Get the tools and inspiration you need to feel positive in feeding your family — with love, flexibility, and fun.
Infant Course
ages 6 months and older
Start your baby on solid foods with confidence. Using trusted techniques, you'll feel safe introducing finger foods to your infant.
Toddler & Kid Course
ages 1-10 years
Feeding your toddler or school-age child doesn't have to be frustrating. We are here to help guide and support you.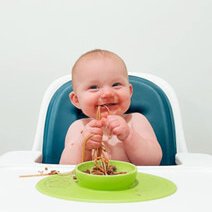 We owe it all to Feeding Littles!

"We love the Feeding Littles Infant Course and recommend to everyone we know with new babies! The course gave me the confidence to skip baby foods and let him feed himself.. We get so many compliments about how well our 8 month old eats! Mealtimes are such a fun family experience now that he can eat what we eat. We owe it all to Feeding Littles!"
MEET THE EXPERTS
Judy & Megan are moms & pediatric feeding experts.
Helping you to reclaim joy at the dinner table.
Megan and Judy are industry-leading experts who have worked with thousands of clients just like you. They've seen it all in their private practices, and they understand the stress and confusion parents face in this world of information overload. Megan and Judy strive to help parents simplify feeding their families so they can reclaim joy at the dinner table.
Feeding Littles provides education and support to parents and caregivers — reducing the fears and stress during mealtime. We empower parents to feel confident in feeding their children.