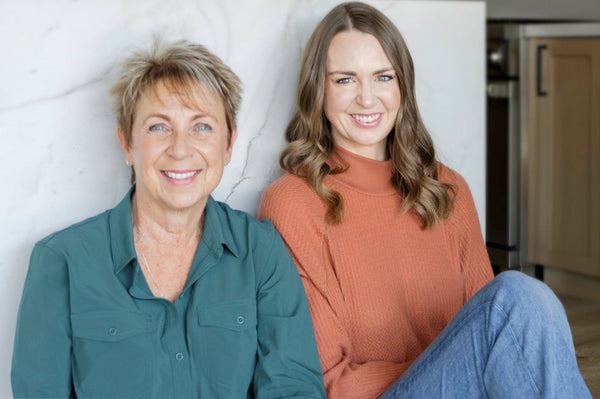 Expert guidance for parents, by parents.
We're parents too — so know firsthand just how stressful mealtimes can be. That's why we're dedicated to providing families worldwide with access to expert guidance and proven techniques to help you raise confident, happy, intuitive eaters. Our mission is to empower you with the knowledge and skills to confidently nurture your child's eating habits and help them develop a positive relationship with food.
Meet Megan and Judy
co-founders of Feeding Littles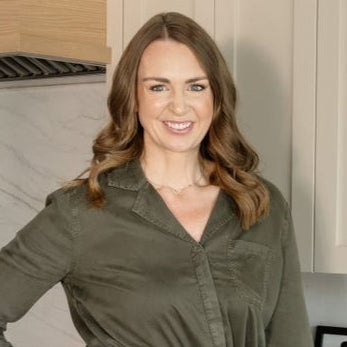 Megan McNamee,
MPH, RDN
Megan McNamee, MPH, RDN, is a Registered Dietitian Nutritionist who specializes in maternal and child nutrition, food sensitivities, and eating disorder prevention. Megan obtained a Master's degree in Public Health Nutrition and is passionate about helping families raise intuitive eaters who embrace a diverse range of foods while understanding how to nourish their bodies. With over fifteen years of experience in private practice in Phoenix, Arizona, Megan also enjoys teaching barre classes, attending concerts with her husband, and spending quality time with her two daughters and her dog.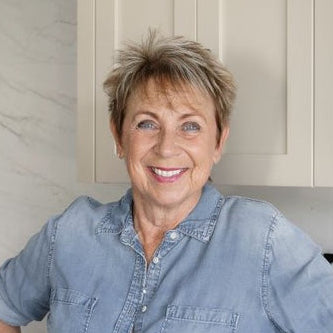 Judy Delaware, 

OTR/L, CLC
Judy Delaware, OTR/L, CLC, is an Occupational Therapist and Feeding Specialist with nearly four decades of experience providing home-based feeding therapy for infants and toddlers. She serves her clients in the Boulder, Colorado area, addressing medical and developmental challenges that impact feeding. As a mother of two, Judy combines her practical parenting experience with her expertise in sensory, oral-motor, and developmental aspects. Beyond her work, she finds joy in skiing, hiking, traveling, and creating cherished memories with her family, including her beloved whippets.
At
Feeding Littles,
we believe…
You know your child best. We're here to help guide you to make the best decisions for your family.
Food is meant to be enjoyed, and it is best enjoyed when shared with others.
Nutrition is important, but it's not the only important thing about eating. Culture, access to food, celebration, life circumstances, medical or developmental challenges, and personal preference all play a role in what and how we eat.
Baby-led Weaning is amazing (and what we teach!), but what's most important is encouraging self-feeding at a pace that feels comfortable to the family. Feeding babies is not "all-or-nothing."
Most kids go through a picky phase—which can last years for some—as a normal part of development. How we respond is what matters.
How your child eats doesn't define your competency or effort as a parent.
Focusing on how we feel - not how we look or how much we weigh - is key to understanding nutrition.
Even if you grew up with an unhealthy relationship with food, you can change the future for your kids.
Having enough food to eat is a privilege and a blessing.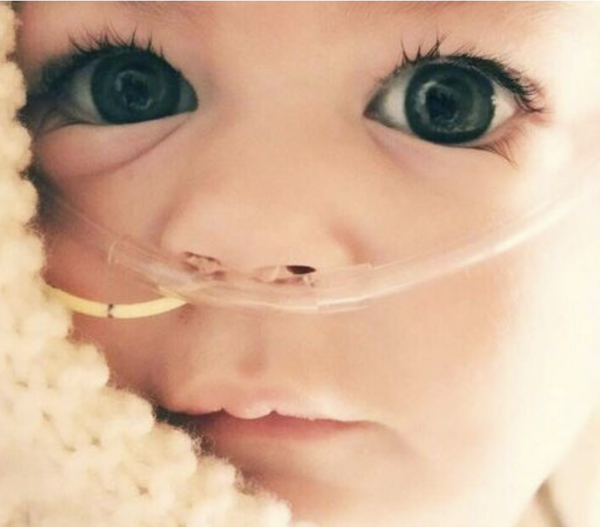 Feeding Littles is deeply rooted in the memory of an extraordinary baby named Jack. Jack is the reason Judy and Megan connected, leading them to create Feeding Littles.
Although Jack's time on earth was brief, the impact he left on this world continues to shine brightly. He has forever inspired love, creativity, and the pursuit of dreams. 
From the moment his mother, Sarah, held Jack in her arms for the first time, she was captivated by his bright blue eyes, sweet smiles, and the wonder in his eyes. She has dreams for a beautiful future together, but their path took an unexpected turn.

Days after Jack's birth, signs of muscle weakness and fatigue emerged. He wasn't moving his muscles like he should, and he had trouble nursing. Sarah and her husband, Chris, took Jack to the ER immediately.

A week of hospitalization and numerous tests later, the diagnosis arrived: Spinal Muscular Atrophy (SMA), the most severe form, with only six months of life predicted. Their world shattered.

Sent home to care for their terminally ill son, Sarah and her family embarked on a journey with around-the-clock care and life-sustaining machines. Jack relied on a feeding tube, oxygen, and machines for suction and cough assistance, as he had lost the ability to swallow. Occupational and Physical Therapy became integral to Jack's life, leading them to meet Judy.

Judy brought light into their lives. She not only taught them how to keep Jack comfortable but also introduced adjusted toys, customized feeding plans, and the joy of shared experiences. Through Judy's support, Sarah began to feel like a mother again. Jack experienced the taste of apples and peaches, and enjoyed getting flour on his hands while making pizza dough.

Judy reminded them that Jack was still a baby, capable of experiencing the wonders of childhood. The bucket list they created for Jack included visits to the zoo and aquarium, hikes in nature, and felt rain on his cheeks. Sarah threw monthly birthday parties and celebrated most holidays ahead of time, as no one knew which would be his last.
On December 23rd, at the age of 6 ½ months, Jack took his final breath in Sarah's arms. In the spirit of hope, Jack's organs were donated, offering the possibility of saving another baby's life.

After Jack's passing, Sarah connected Judy and Megan and forever changed their paths. It is because of Jack that Feeding Littles exists. 

Jack's strength and resilience continue to inspire and guide the Feeding Littles community, reminding us of the boundless power of love and the extraordinary strength of the human spirit.