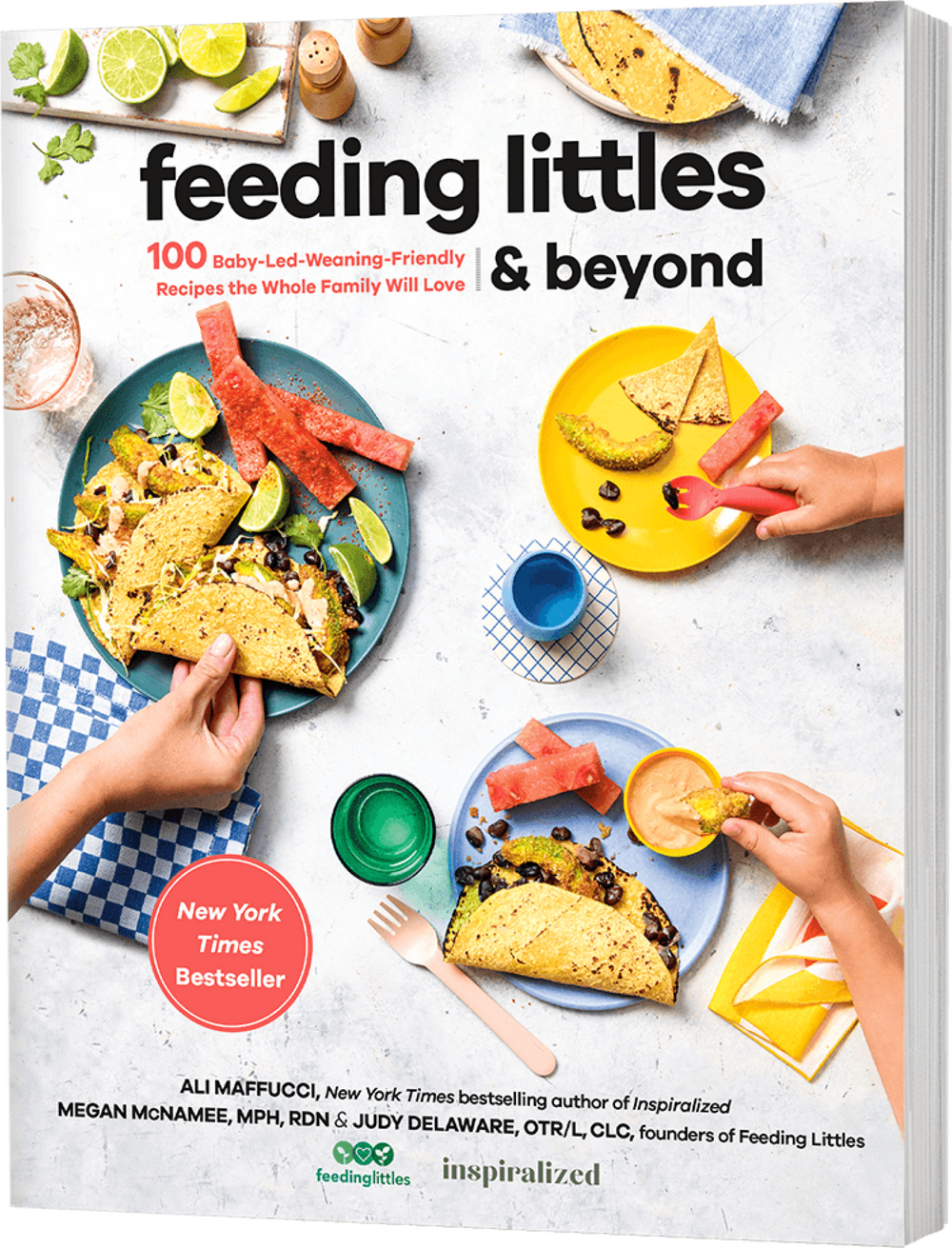 Feeding Littles
& Beyond
Meet our New York Times bestselling family cookbook! Created in collaboration with Ali Maffucci of Inspiralized, this cookbook is your answer to the daily struggle of putting delicious and nutritious food on the table for your entire family.
Order your copy today and simplify mealtime for everyone!

order now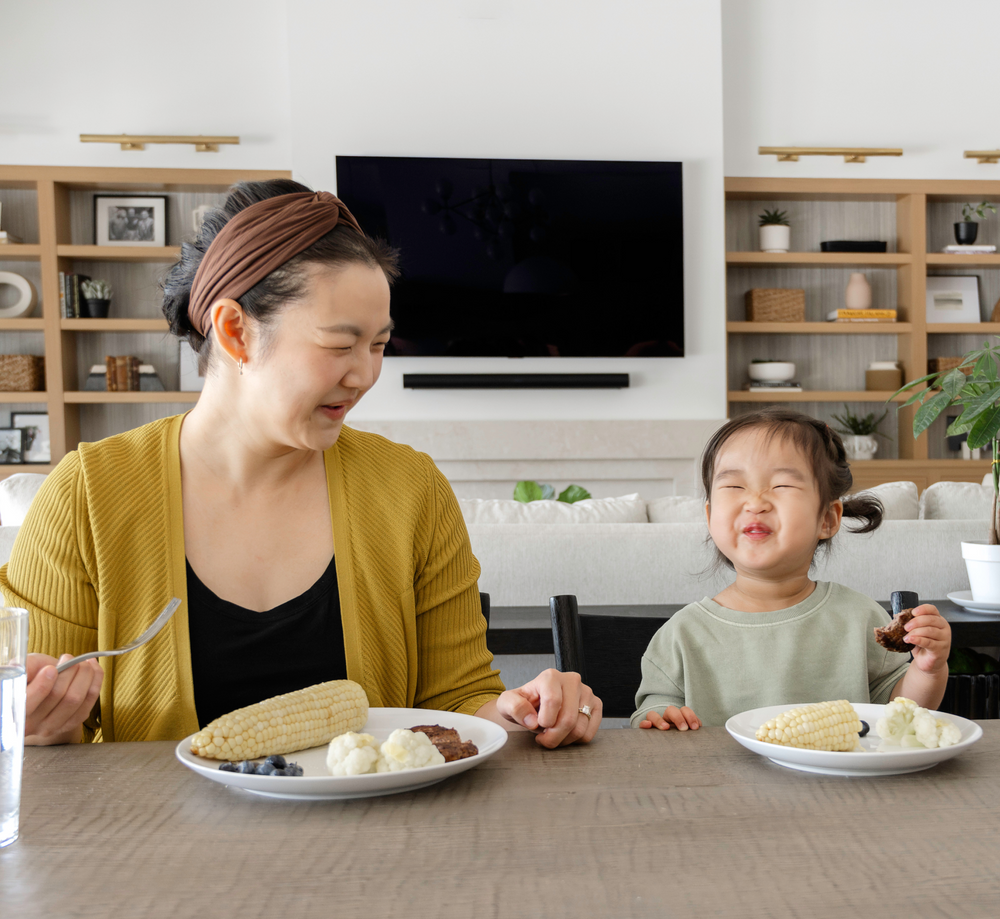 A Cookbook for 
the Whole Family
We understand how demanding it can be to prepare meals day after day, especially when catering to kids of different ages and food preferences. That's why we've created this cookbook for the entire family, spanning ages 6 months to 99 years!

Every recipe is Baby-led Weaning friendly, ensuring that even your littlest ones can enjoy meals independently.

Inside this 
cookbook, you'll discover:
100+ mouthwatering recipes categorized into sections like "Morning Fuel", "Less Is More" (featuring recipes with five ingredients or less), and "Mostly Homemade" (embracing pantry staples).
Strategies for baby-led weaning/feeding, along with safety tips and efficient meal-prep techniques that fit seamlessly into your busy schedule.

Guidance for overcoming challenges such as picky eating and dining out.

A unique visual index for plating food that babies can feed to themselves.

"I Can't Even" tips to make recipes even easier for the nights you just "can't even."
Allergy-friendly modifications for families with dietary restrictions.

Insights into promoting positive food language and body positivity, And much More!

Delicious Inspiration Awaits:
It's time to make mealtime enjoyable and stress-free for everyone!
Sheet Pan Sesame Tofu and Broccoli Trees
Sweet Potato Fajita Quinoa Bowls
Spinach Falafel with Carrots and Hummus
Mini Biscuit Turkey Pot Pies
Zucchini Lamb Meatballs with Orzo and Feta
Lentil Gyro Wraps with Tzatziki and Avocado
Tuna, Broccoli, and Kale Caesar Pasta Salad
Steak Bites and Sweet Potatoes with Chimichurri
Cranberry Greek Yogurt Scones with Orange Zest
Cheesy Cheeseless Hamburger Pasta
Creamy BLT Pasta Salad with Bowties
One Pot Cauliflower and Chickpea Coconut Curry
Dairy-Free Creamy Potato and Sausage Soup
Zucchini and Quinoa Lasagna
Baked Beef Stew with Parsnips
order now
"I absolutely love this cookbook! I'm a huge Feeding Littles fan, and this book does not disappoint. So many recipes I can't wait to try. Gluten intolerant and eager to try more plant based meals, and I was shocked by how many recipes I can us as they are and how many more are easily modified to meet our family's needs. Of course in true Feeding Littles style they have so many helpful tips for feeding littles of all ages!"
Celina