Even if it's still hot where you live and enjoying fall foods hasn't quite hit yet, keep in mind that pumpkin is a crazy good source of beta carotene, which is a powerful antioxidant and supporter of eye health! Just one tablespoon of pureed pumpkin can exceed your child's needs for vitamin A (as beta carotene) for the day.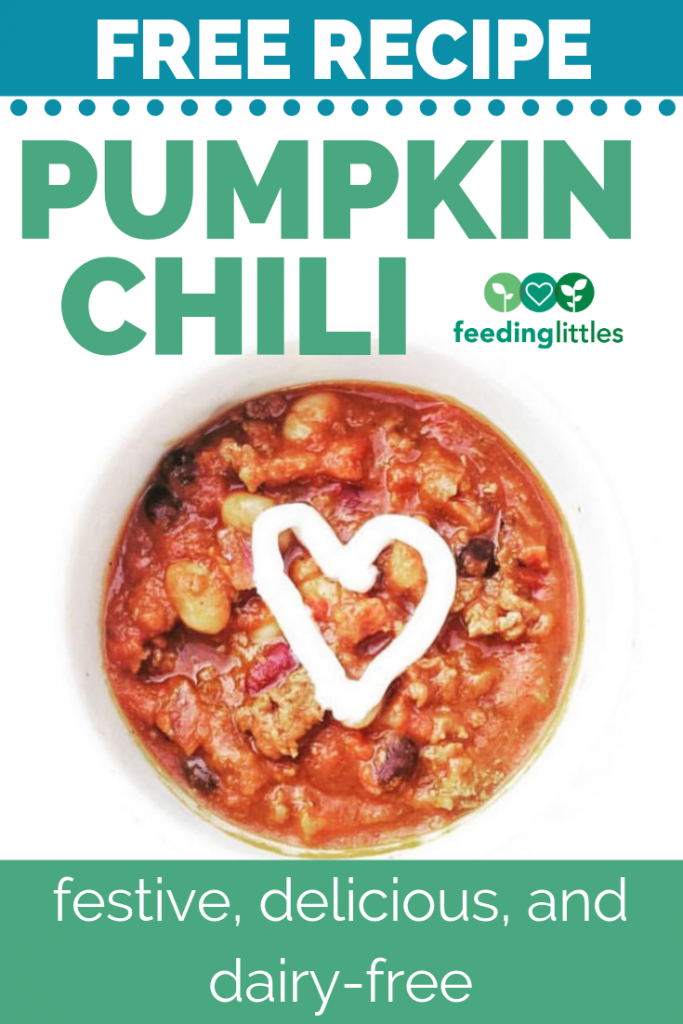 This simple, freezable recipe is adapted from Wellness Mama and is seriously tasty!
Here's what you need: 
1 pound grass-fed ground beef (omit for vegetarian – can sub another can of beans, bison, turkey or chicken)
2 onions
1 (16 ounce) can of BPA free diced tomatoes (drained)
1 (15/16 ounce) can or jar of tomato sauce 
1 (15/16 ounce) can of pureed pumpkin 
1 can beans of choice, rinsed and drained (black, garbanzo and great northern work well)
1 cup organic beef broth (or water)
1 tablespoon chili powder
2 teaspoons garlic powder
1 teaspoon Himalayan salt (omit if serving babies and add after)
1 teaspoon black pepper
½ teaspoon cinnamon powder
1 avocado
Cheese and sour cream to top (can sub Greek yogurt)
Brown beef in a large pot. When beef is almost completely cooked, add the onions and cook until soft.
Add the pureed pumpkin, diced tomatoes, tomato sauce, stock, beans and spices. Simmer for 10 minutes until heated through. Top with cheese, sour cream/yogurt or avocado slices. Feel amazingly festive and satisfied (even if you could still cook an egg on the sidewalk).