One of our lovely followers asked us to put together some filling, nourishing snack ideas for pregnant and breastfeeding moms, but these snacks are also perfect adults of all ages and stages.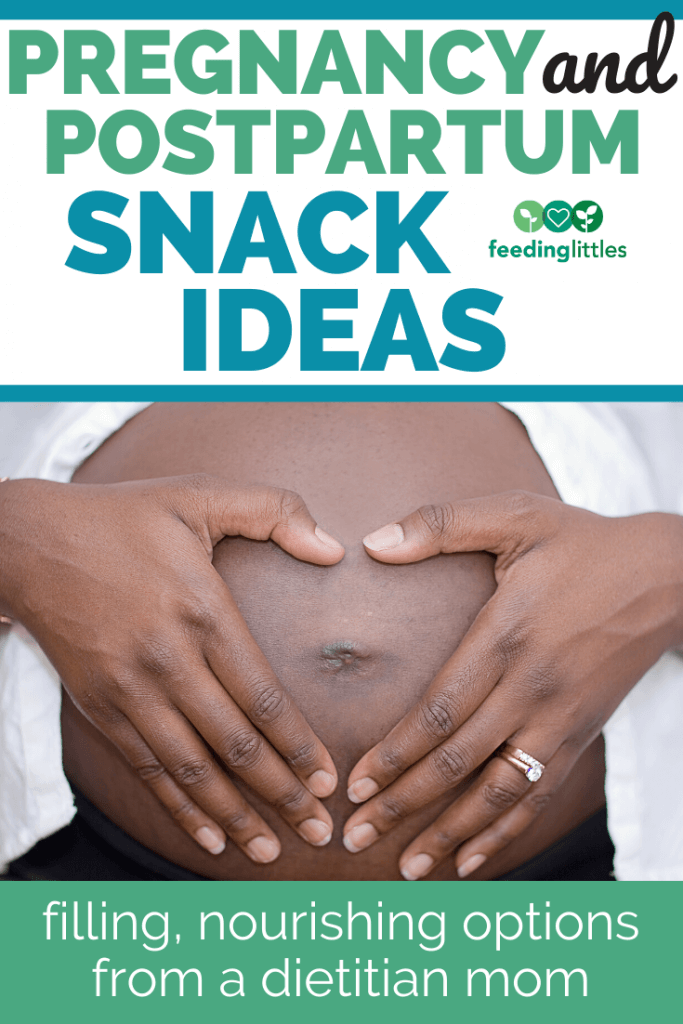 ---
**We know that families all look different, and not every family includes a mom. In the language above, we use the term "mom" to refer to the pregnant, postpartum, or breastfeeding person.
Note: if you're sharing these snacks with a kiddo under 4 there are some choking hazards shown (since these are geared toward adults). Soften the baby carrots, use thinly spread cashew butter instead of whole cashews, and soften/shred the apples.
Let's talk about real-life balance for a moment. Your postpartum snack might be a handful of chocolate chips and lukewarm coffee. That is OK. It's about grace and survival! Your diet won't – and really shouldn't – be 100% perfect. Obsession is not productive. Also, we realize that not every postpartum mama can or chooses to breastfeed. There are some additional considerations for breastfeeding (like more protein, more water), but please remember that whenever we are talking about how you feed your baby we are coming from a place of inclusiveness and love – not segregation or judgement. These snacks are for everyone!
What makes a snack great? Protein, produce (fiber!) and something that's simple to grab – most of these are just wash and eat! (Yours probably won't be presented this carefully – what matters is getting it in your belly.)
About the food: