How are we doing, friends? We know this can be a really challenging time for everyone, and we wanted to help in our own small way.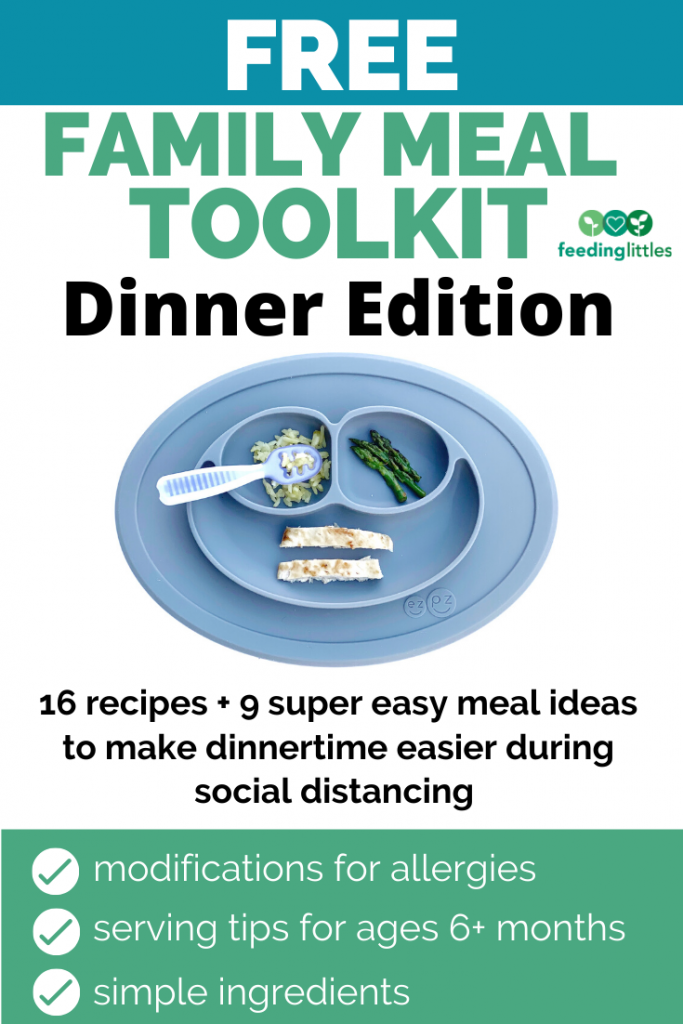 Click on the link below to download our free Family Meal Toolkit – Dinner Edition! In it you'll find:
16 recipes and 9 "I Can't Even" meal ideas
why we love each recipe
top 8 allergens in that recipe and ways to modify them if possible
pantry ingredients
perishable ingredients
recommended side dishes
ways to repurpose or reuse leftovers
modifications for babies doing Baby-led Weaning (Infant Self-Feeding)
modifications and picky eater tips for toddlers and kids
Click on the link or image below to download the Toolkit now!