Toddler & Kid Course
Raise adventurous eaters who know how to listen to their bodies.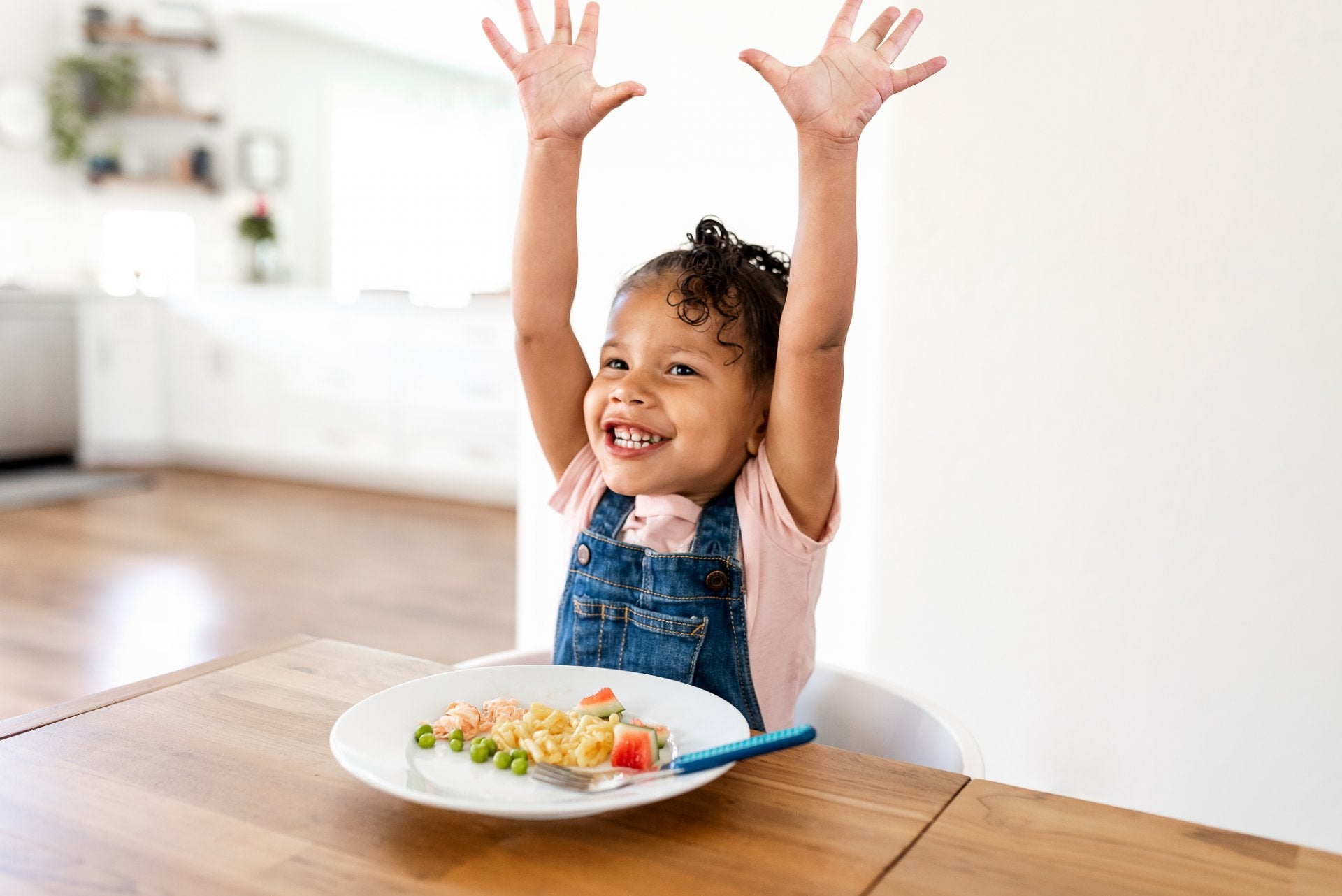 Picky eater? We can help.
Feeding your toddler or school-age child doesn't have to be frustrating. By making small, manageable changes to your food environment, language, and expectations, mealtime can become enjoyable for the entire family. These evidence-based strategies give caregivers tools to approach common mealtime struggles with confidence.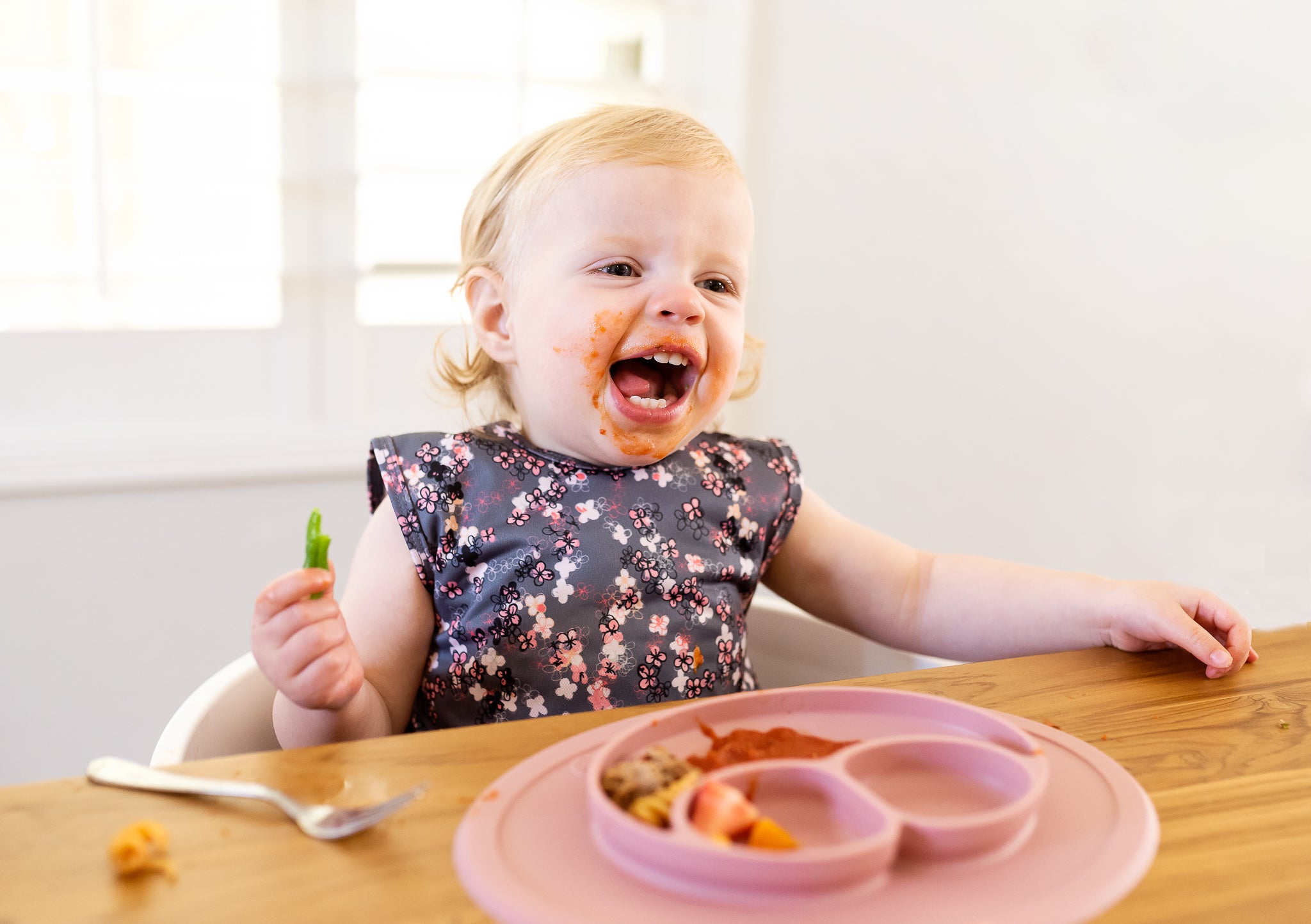 ABOUT
Toddler & Kid course details
Our 18 lesson self-paced course gives you expert guidance on nutrition and feeding for kids ages 10 months through 5-7 years of age. Each 10-15 minute lesson is mobile-friendly for on-the-go caregivers and guides you in:
Your role in the feeding process and why it is important

Mess and table manners

Creating healthy routines around food

Common mealtime struggles: throwing food and cups, refusing to sit at the table, refusing food, etc. 

Toddler/kid nutrition and eating red flags

How to know if your child is eating enough

Understanding your child's growth

Secrets of feeding therapy

How to encourage your child to eat without bribery, forcing or requiring "one polite bite"

Handling meal planning, snacks, milk, desserts, and sugar 

And, much, much more!
The user-friendly format makes this course easy to access for busy parents. Since the course doesn't expire*, you can take it on your own time and watch it again when you need it. 
*Course does not expire as long as Feeding Littles is hosting it.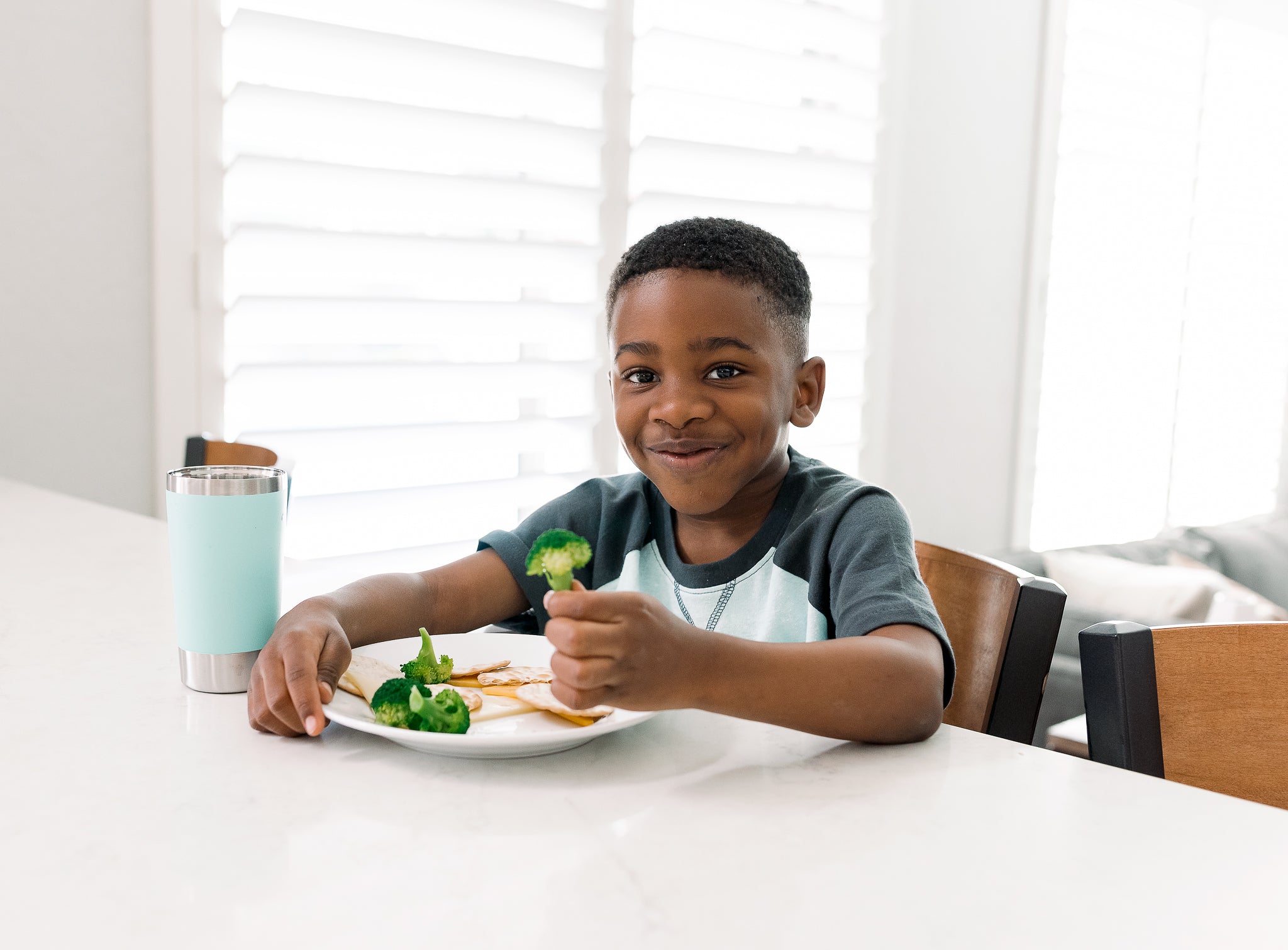 INSIDE SCOOP
What will you learn during the course?
Lesson 1: Welcome and Introduction
Lesson 2: Why are you here?
Your important role in the feeding process

How your thoughts, feelings, and behaviors around food shape your child
Lesson 3: Let's get messy
Importance of messy play in feeding

Fostering table manners – what, when, and how
Lesson 4: Your role in feeding and your child's weight
What are you responsible for in feeding your child, and what can you let go of?

Managing and talking about your child's weight
Lesson 5: Setting the stage
Selecting a feeding chair that best promotes competent eating

Pre-meal rituals and creating a routine for success
Lesson 6: Mechanics of a meal
What to say and do during a meal, and what to avoid

How to end a meal, and how to clean your child after eating – it makes a difference!
Lesson 7: Tricks of the trade
Secrets of feeding therapy to interest even the pickiest of eaters in new foods

Step-by-step instruction for making eating more enticing and fun – no bribery required
Behaviors that cause more harm than good – you're probably falling prey to some of them

What to do instead of short-order cooking, requiring "one polite bite," and tricking your child to eat.
Lesson 9: "What do I do when…?"
Specific challenging toddler feeding scenarios and how to handle them

Dealing with eating issues at daycare, extended family members, cup throwing, and more!
Lesson 10: Red flags and pearls of wisdom
Identifying medical, developmental, and behavioral red flags that may indicate further feeding evaluation

Additional feeding behavior tips straight from the pros
Lesson 11: Intro to toddler nutrition
Our nutrition philosophy

Preventing disordered eating
Lesson 12: Balance and variety
What should you put on the plate, and how varied should your child's diet be?

Tool: our "Rut Buster," an amazing way to create a meal plan that will have you serving more variety
Lesson 13: "How do I know if my toddler is eating enough?"
Toddler serving sizes –

they're probably not what you expect!

Evaluating your child's nutritional status 

Tools: Calorie Boosters for Toddlers and Kids; Constipation Strategies for Toddlers and Kids
Lesson 14: Meal planning and plating
How to meal plan, shop, and present food – with pictures!

Tools: Meal Inspirations, Easy Peasy Meals, and Grocery List
Lesson 15: Building a satisfying healthy snack.
Building a healthy snack, eating away from home, and whether baby food pouches are a good idea

Tools: Snack Inspirations and Cracker Buying Guide
Lesson 16: Calcium, milk, and beverages
How much calcium does my toddler need, and how can he get it using dairy – or not?

Helping your child stay hydrated

Milk and Weaning eBook
Lesson 17: Sugar and desserts
The role of sugar in your child's diet

Teaching children how to manage sweets and desserts without obsession
Lesson 18: Allergies, special diets, and supplements
Managing allergies, intolerances, and special diets without sacrificing nutrition

Tool: Supplements
Toddler & Kid Course FAQ
How old should my child be when I take your course?
Our Toddler/Kid Course can be taken from around 10 months of age all the way until 5-7 years of age. Our clients report that they wish they had taken it before they began to struggle with picky eating, as the journey is easier when you know what to do. However, it was designed for parents and caregivers who were struggling with picky eating or wanting to ensure that their child was getting enough nutrition. It's also ideal for caretakers who want to help their child grow up with a healthy relationship with food.
How long is the Toddler/Kid course?
The Toddler/Kid course takes about 4 hours to complete, but it's broken down into multiple bite-sized lessons. The first half focuses on feeding therapy strategies; the second half is all about nutrition. It's similar to having 2 sessions with Judy and 2 sessions with Megan.