Toddler & Kid Course
Raise adventurous eaters who know how to listen to their bodies.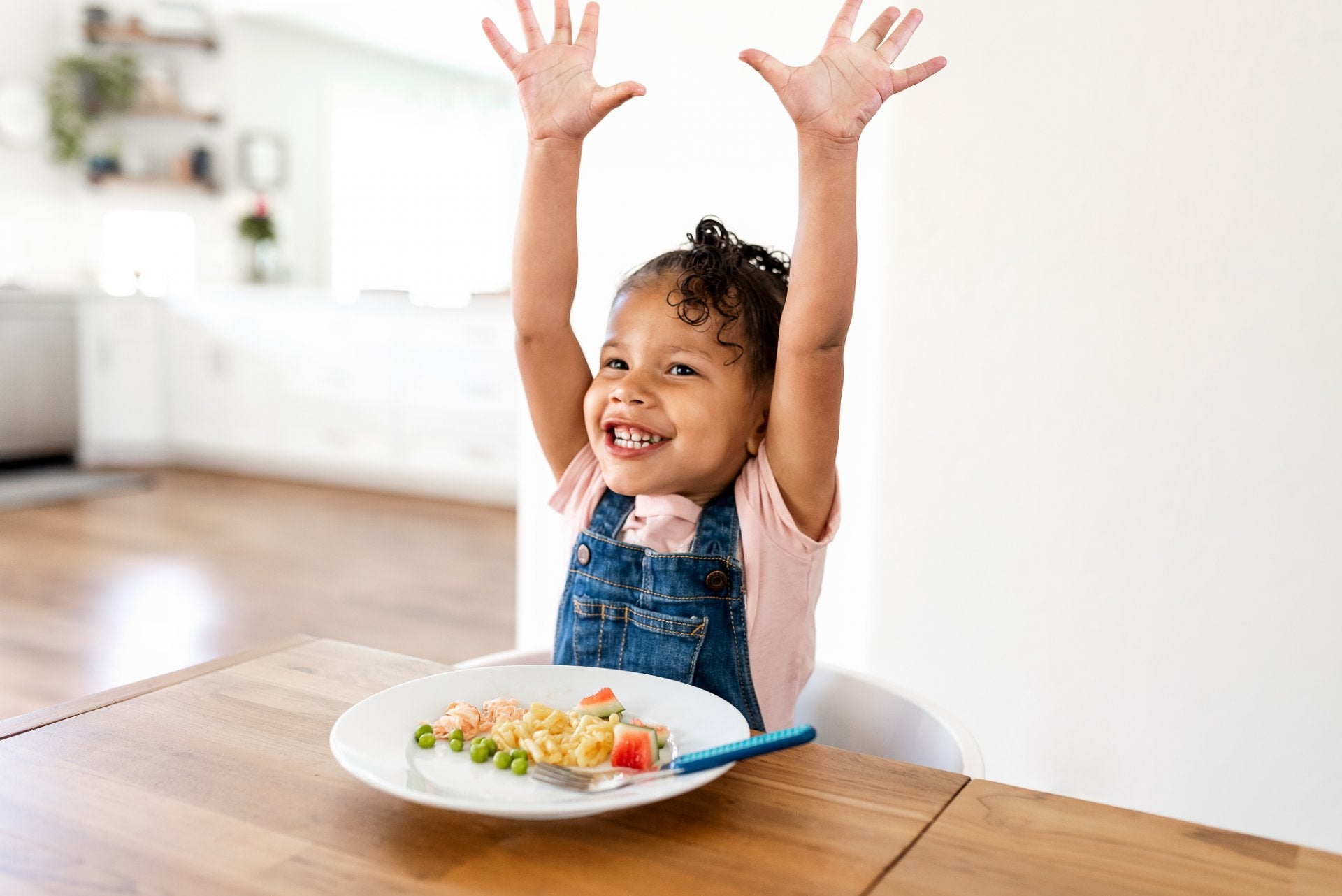 Picky eater? We can help.
Feeding your toddler or school-age child doesn't have to be frustrating. By making small, manageable changes to your food environment, language, and expectations, mealtime can become enjoyable for the entire family. These evidence-based strategies give caregivers tools to approach common mealtime struggles with confidence.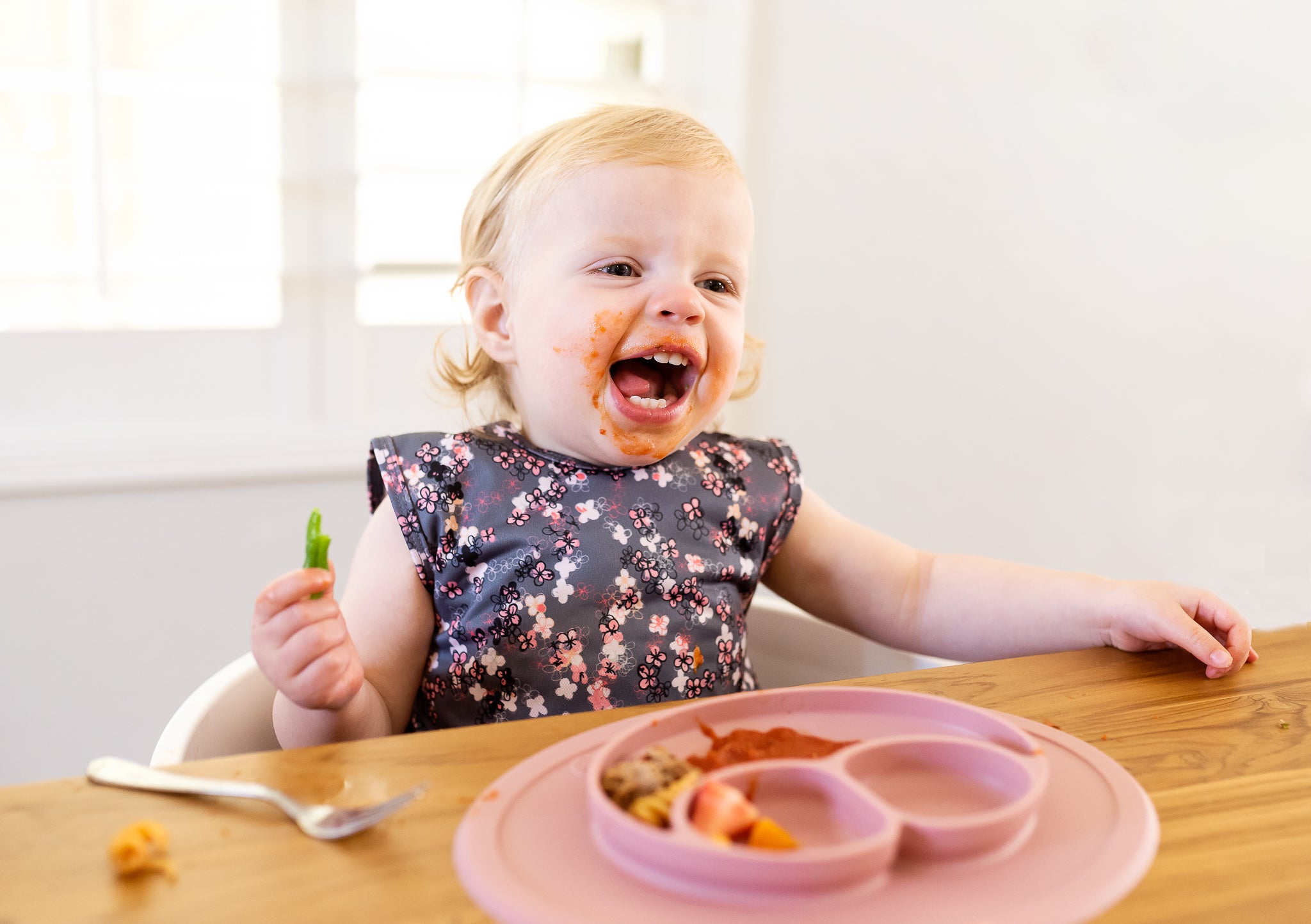 ABOUT
Toddler & Kid course details
Our self-paced course gives you expert guidance on nutrition and feeding for kids ages 12 months through 10 years of age. Each lesson contains a video you can watch, a script you can read and an audio file you can listen to so you can customize your learning experience.
Our Toddler and Kid Course is mobile-friendly for on-the-go caregivers and guides you in:
How you influence your child's behaviors at the table
The Five Foundations of Mealtime
Mess and manners
A framework for understanding your role in feeding your family
How to get on a successful meal and snack routine (with examples)
Mealtime traps that many of us fall into
Creating healthy routines around food
Common mealtime struggles: throwing food and cups, refusing to sit at the table, refusing food, not eating vegetables, issues in the school lunch room etc.
96 meal ideas and 36 snack ideas
Toddler/kid nutrition – including protein, key vitamins and fluid needs
How to know if your child is eating enough
Understanding your child's growth
Secrets of feeding therapy – 12 specific techniques to try
How to encourage your child to eat without bribery, forcing or requiring "one polite bite"
Handling meal planning, snacks, desserts, and sugar
A Milk and Weaning eBook for transitioning of breastfeeding/bottles and offering milk, milk alternatives or no milk at all
16 beautiful printables, including a letter for caregivers about our philosophies, choking hazards for kids under 4, a protocol for weaning from the screen during mealtime, constipation strategies etc.
And, much, much more!
The user-friendly format makes this course easy to access for busy parents. Since the course doesn't expire*, you can take it on your own time and watch it again when you need it. The course takes 2 hours 45 minutes to complete. Bonus content, including sensory and oral-motor challenges, allergies and special diets adds an additional 55 minutes when taken in its entirety.
*Course does not expire as long as Feeding Littles is hosting it.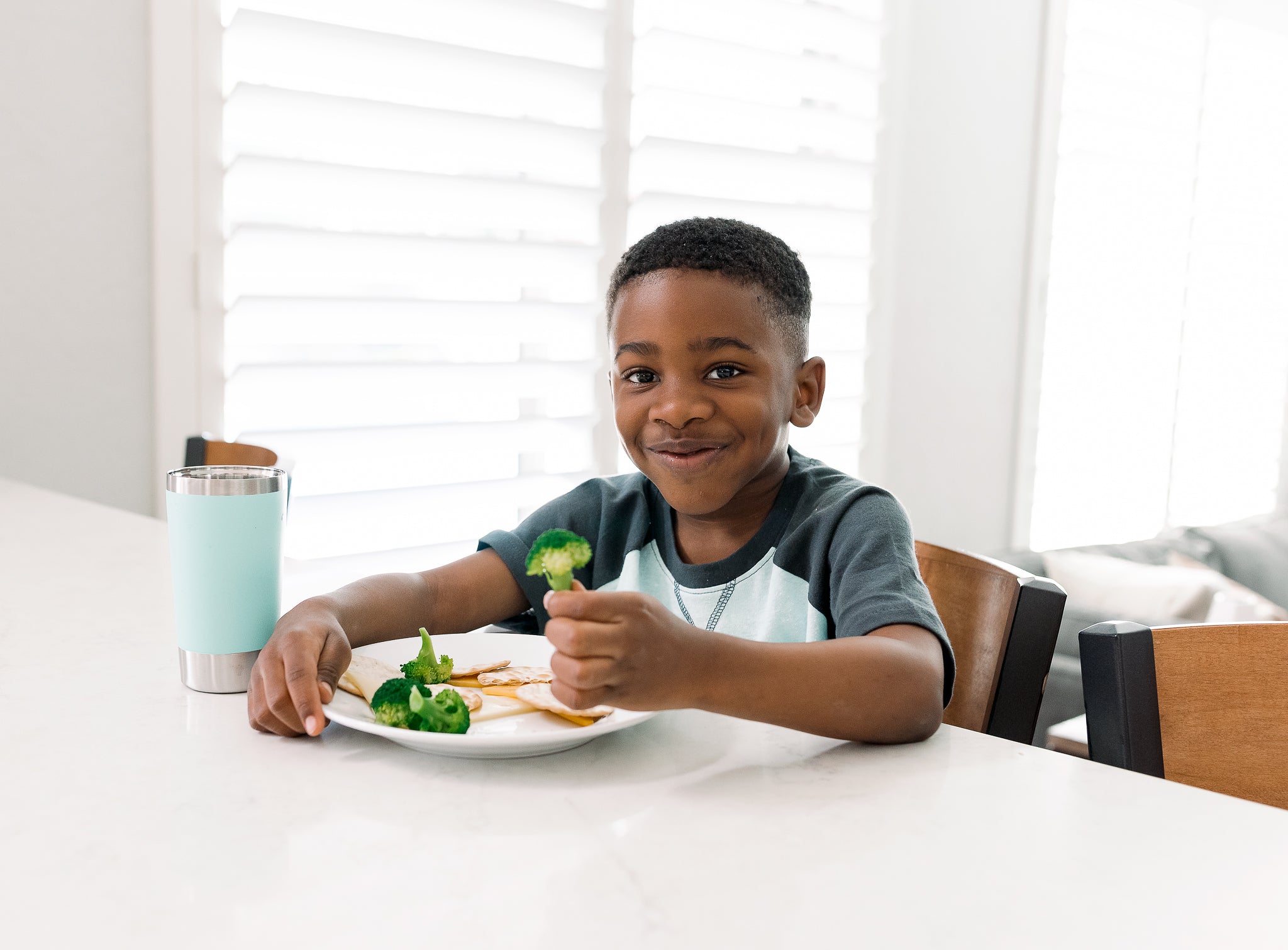 INSIDE SCOOP
What will you learn during the course?
1. Welcome and introduction
Meet your expert duo.
Navigating this course, safety caveat.
How you give back by purchasing this course.
2. Understanding picky eating and your role in the feeding process
What is picky eating, and why do kids get picky about food?

The important role you have in this process.
3. Family meal foundations
The Five Foundations of Mealtime – start here before trying anything else.
Handout: Weaning your child from the screen during mealtime.
4. Messy eating and sensory development
The importance of messy eating.
Making messy eating a little more doable.
What about manners?
Handout: Manners and developmental expectations.
5. An important framework for understanding your role in feeding your family - and your child's role
The details of this framework.
How to use it in real-life scenarios.
6. Flexible meal and snack routines
Flexible routines with sample schedules.
How to start and end the meal with success.
What if my child doesn't want to sit for a meal?
Handout: Flexible meal and snack routines (by age).
Common traps many families fall into, including:

Bribing
Hiding vegetables in other foods
Bedtime challenges
Offer 'til it's gone
and more
This step covers 20 of our most comment questions from parents, including:

What do I do when they ask for candy all day long?
What do I do when they won't eat vegetables?
What do I do when they won't sit for a meal?
What do I do when someone makes fun of their lunch at school?
What do I do when they're hoarding or sneaking food?
What do I do when they eat really fast?
9. Language around mealtime, food and your child's body
How labeling food and our bodies can influence our kids.
How do we teach kids to eat foods their bodies need without labeling foods "healthy" and "unhealthy"?
Handout: Teaching kids about "healthy eating."
Handout: Letter to providers about your child's weight gain.
Who is your village and how can you get everyone on the same page?
The Grandparent Effect.
Handout: Getting other care providers on the same page about feeding.
11. What foods should I serve my child?
Vegetables, fruits, protein foods, carbohydrates, fats and high-calcium foods.

Choking hazards.
Hydration, sodium and supplements.
How do I know if my child is eating enough?
Handout: Milk and weaning ebook.
Handout: Choking hazards.
Handout: Calorie boosters.
Handout: Constipation strategies.
Handout: Nutrition.
12. Meal planning and restaurant dining
The basics of meal planning.

Kids and restaurant dining.
Handout: Meal inspiration.
13. Involving your child in food, cooking and chores
Grocery shopping with your child.
Meal prep and cooking with your child.
How to keep your sanity when involving your child in meal prep.
How to build a satisfying snack.

Sample snack routines.
Common snacking questions.
What about pouches?
Handout: Snack inspiration.
Desserts, sugar and your child's diet.
Sugar FAQs.
16. Tips for feeding elementary-aged kids
Promoting independence around food as your child gets older.
How school can influence how and what your child eats.
17. Feeding therapy strategies
Why is feeding not going well? How did we get here?

Understanding the basics of feeding therapy.
Twelve techniques to try right now.
Handout: Food Fun.
18. Sensory processing and oral-motor issues
Understanding the sensory system and potential signs of a problem.

Understanding your child's oral-motor development and potential signs of a problem.
Supporting your child's sensory and oral-motor systems.
19. Bonus: Allergies and special diets
Basics of food allergies.
Substitutions for common food allergens.
Considerations for dairy-free and plant-based families.
20. How do I know if I need more help?
Major red flags that warrant further evaluation.
Toddler & Kid Course FAQ
How old should my child be when I take your course?
Our Toddler/Kid Course can be taken from around 10 months of age all the way until 5-7 years of age. Our clients report that they wish they had taken it before they began to struggle with picky eating, as the journey is easier when you know what to do. However, it was designed for parents and caregivers who were struggling with picky eating or wanting to ensure that their child was getting enough nutrition. It's also ideal for caretakers who want to help their child grow up with a healthy relationship with food.
How long is the Toddler/Kid course?
The Toddler/Kid course takes about 4 hours to complete, but it's broken down into multiple bite-sized lessons. The first half focuses on feeding therapy strategies; the second half is all about nutrition. It's similar to having 2 sessions with Judy and 2 sessions with Megan.