Teething almost always affects mealtime in some way. A sudden change of eating patterns usually means something's up – and teeth are a very likely culprit (even before you can see them poking through the gums).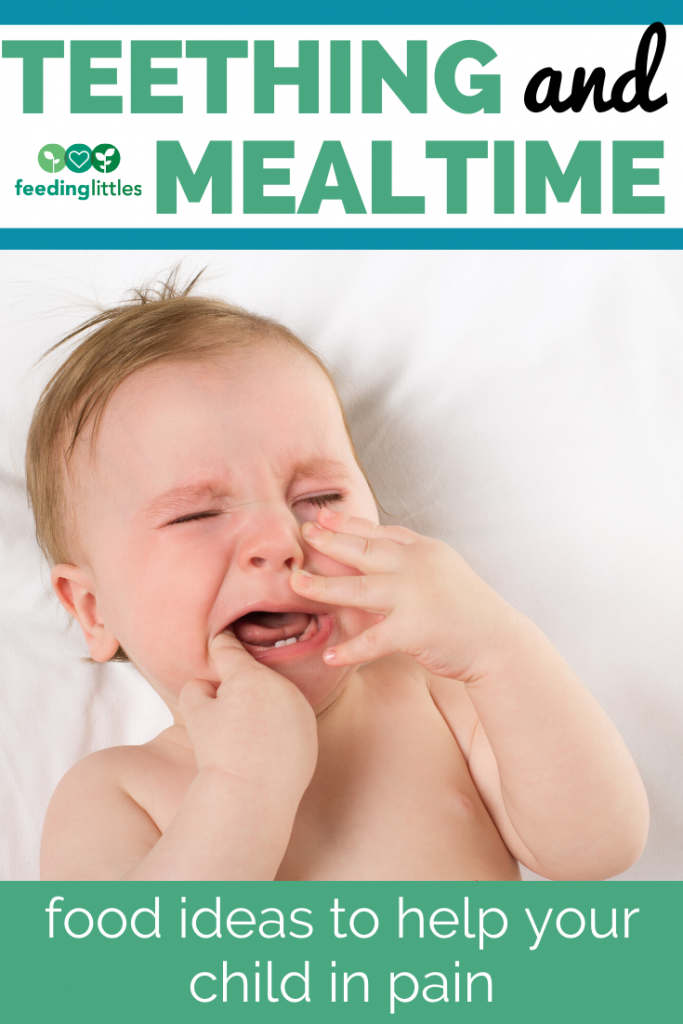 When it comes to teething and mealtime, here's some things to keep in mind:
Expect regression – a mouth in pain is less motivated to eat.
Don't be surprised if your baby or toddler wants only milk – hydration is #1. Babies need at least 20-24 ounces of breast milk or formula, and toddlers or older kids need even more fluid! Watch for signs of dehydation like dry lips, decreased tears or less diaper/urine output. 
Stay consistent with mealtimes and snacks, offering some cold and soft foods for pain relief.
Food ideas to help with the pain:
Homemade breast milk or formula popsicles
Homemade fruit, veggie, and yogurt popsicles
Smoothies and smoothie bowls
Cook your favorite veggies and then pop in freezer until slightly frozen
Freeze spoons and load with soft foods like yogurt, guac, or oatmeal
Offer slightly frozen bagels and teething biscuits
Remember, stay consistent with regular food at regular mealtime – you never know when they'll pick it back up again, and we don't want their eating to digress in the long-run!