ABOUT FEEDING LITTLES
Proven strategies for your family.
We "get" kids. We also understand how hard it is to enjoy mealtime when you're stressed about how your child eats. We created online courses to help families all over the world have access to our expert tips and techniques from the comfort of their homes. 
We believe parents and caregivers know their children best and want to help you become an expert in feeding your kids.
GIVING BACK
How we began.
Feeding Littles was inspired by an amazing baby named Jack.
About Megan
Megan McNamee
Megan McNamee, MPH, RDN is a Registered Dietitian Nutritionist specializing in maternal/child nutrition, food sensitivities and eating disorder prevention. With a Master's degree in Public Health Nutrition, Megan is passionate about helping families raise intuitive eaters who love all types of foods and know how to eat for their bodies. Megan has worked in private practice since 2006 in the Phoenix, Arizona area. She loves teaching barre classes, going to concerts with her husband and hanging out with her two young daughters (and sweet dog).
Judy Delaware OTR/L, CLC is an Occupational Therapist and Feeding Specialist who has been providing home-based feeding therapy for infants and toddlers for almost 20 years in her private practice, Positive Therapeutic Beginnings LLC. She helps her clients with medical and developmental challenges that affect feeding in the Boulder, Colorado area. A mother of two, Judy has over 39 years of experience combining practical parenting with a sensory, oral-motor, and developmental expertise. She loves skiing, hiking, traveling and spending time with her family (including her whippets)!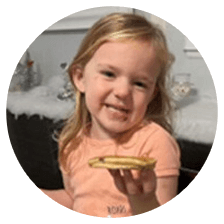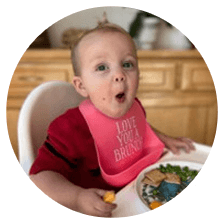 Cannot recommend these courses enough!

"I have a 3.5 y/o girl and a 1.5 year old boy and no meal is ever any stress! No bargaining, arguing, and most importantly no worrying! I feel comfortable offering them a variety of foods and they enjoy mealtimes, even through the picky toddler stage - which is totally normal. I can save my concern for literally every other aspect of parenting, because these courses ensured I have no stress in feeding them!"