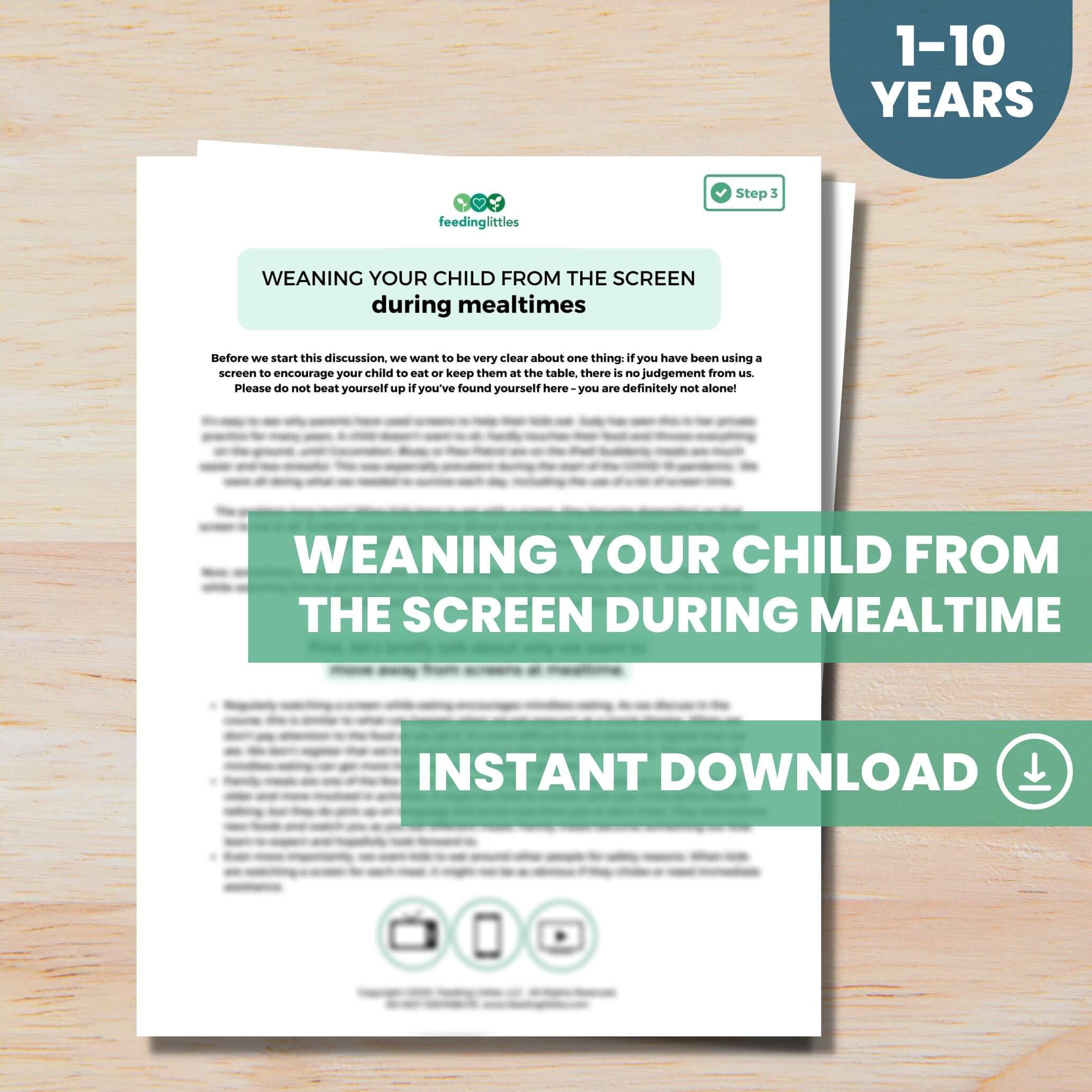 In stock
Weaning From the Screen
$10.00
Our Screen Weaning handout is a guide for caregivers who would like to move away from using screens to encourage eating during mealtimes.
If you've found yourself in need of this handout, please know that there's zero judgement from us.
Many families struggle with screen time during meals – we're here to help if you're ready to make changes.
This handout utilizes strategies that Judy uses in therapy with her private clients as well additional recommendations for re-engaging your child during mealtimes.
Note: This file is one of 16 handouts included in our Toddler/Kid Course ($89).
A hand out to help parents remove screens from mealtimes, includes strategies Judy uses during therapy.