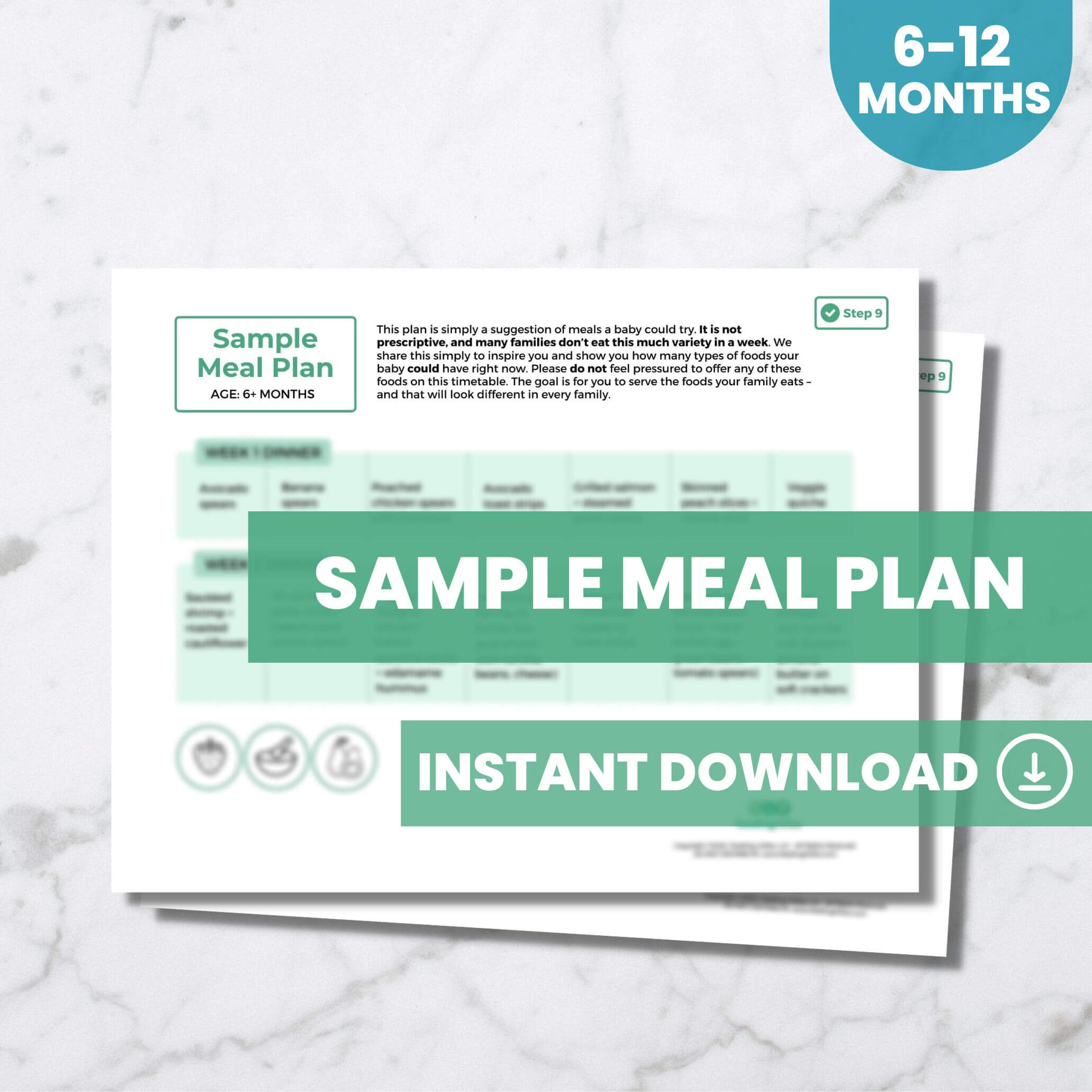 In stock
Sample Meal Plan
$7.00
Our Sample Meal Plan is a snapshot of what a week's worth of meals could look like for your family.
These are rough ideas of what kinds of foods you could be serving to your baby right NOW!
Print it out and bring it with you to the grocery store, or just use it as a guide when you need some inspiration.
Note: This file is one of 14 handouts included in our Infant Course ($79).
Daily sample meal ideas divided into age appropriate categories for babies under 12 months