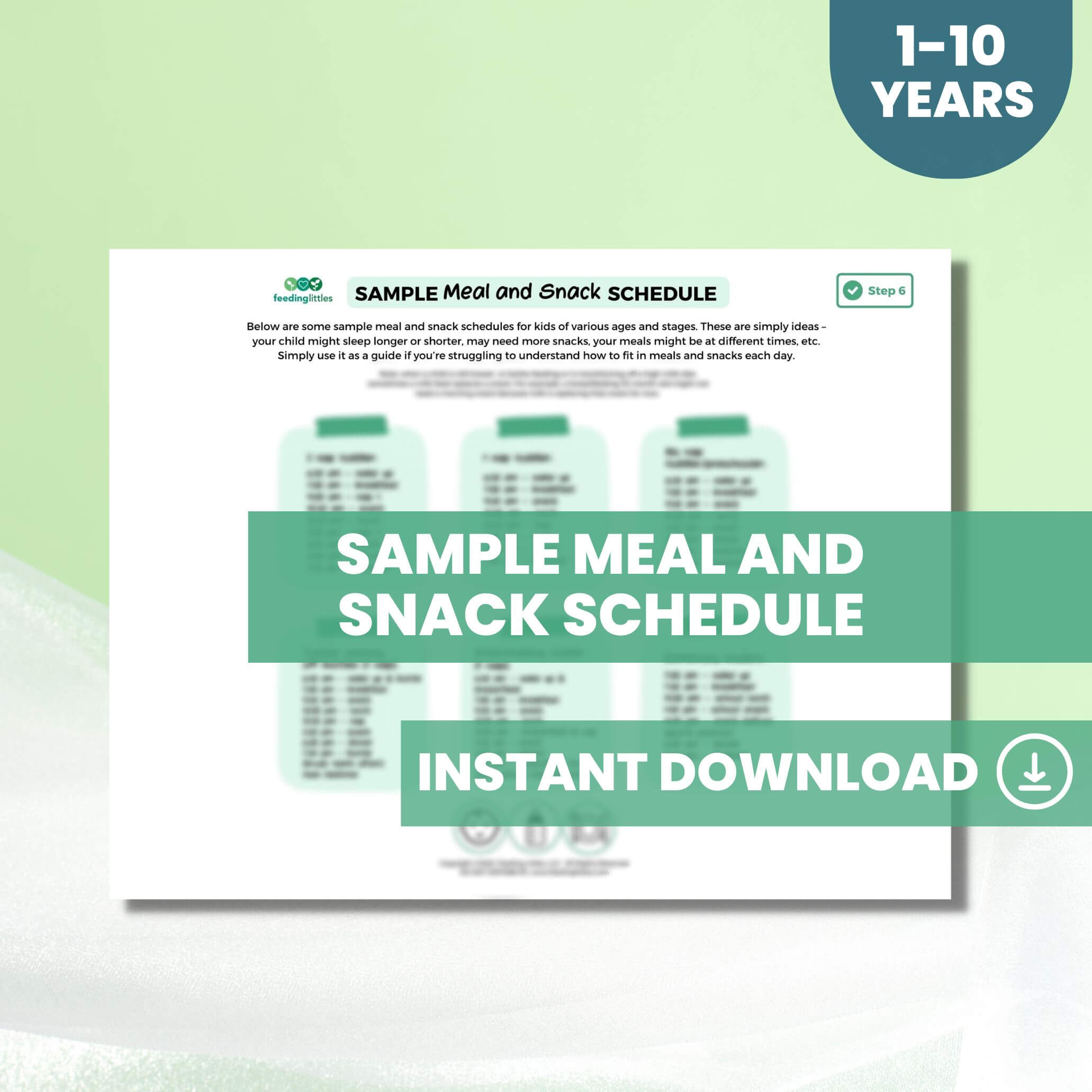 In stock
Sample Meal and Snack Schedule
$3.00
Confused about how to schedule your child's milk, meals and snacks around their sleep schedule?
In this handout we've put together 6 sample feeding schedules you can adapt around your family's needs.
Note: This file is one of 16 handouts included in our Toddler/Kid Course ($89).
Sample meals and snacks schedules taking into consideration different nap times, how many naps they have, if they're still bottle/breastfed, etc.