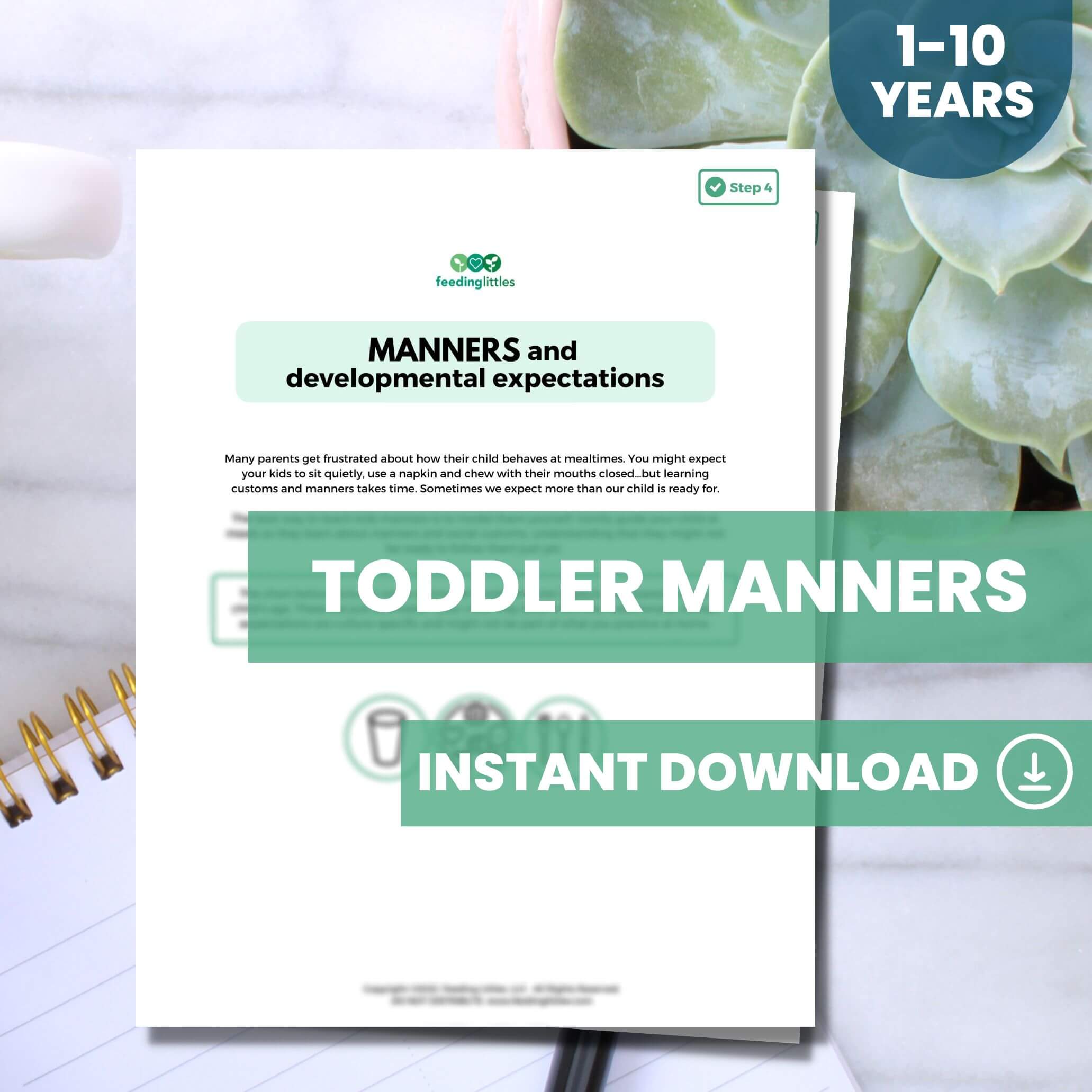 In stock
Manners and Developmental Expectations
$5.00
Many caregivers become frustrated with how young children act at mealtimes when in reality, they might be acting appropriately for their age.
Our Manners and Developmental Expectations handout addresses mealtime manners what what can be expected by age.
Note: This file is one of 16 handouts included in our Toddler/Kid Course ($89).
A handout encouraging care providers to not stress about manners and an estimated timeline of developmental expectations based on age.