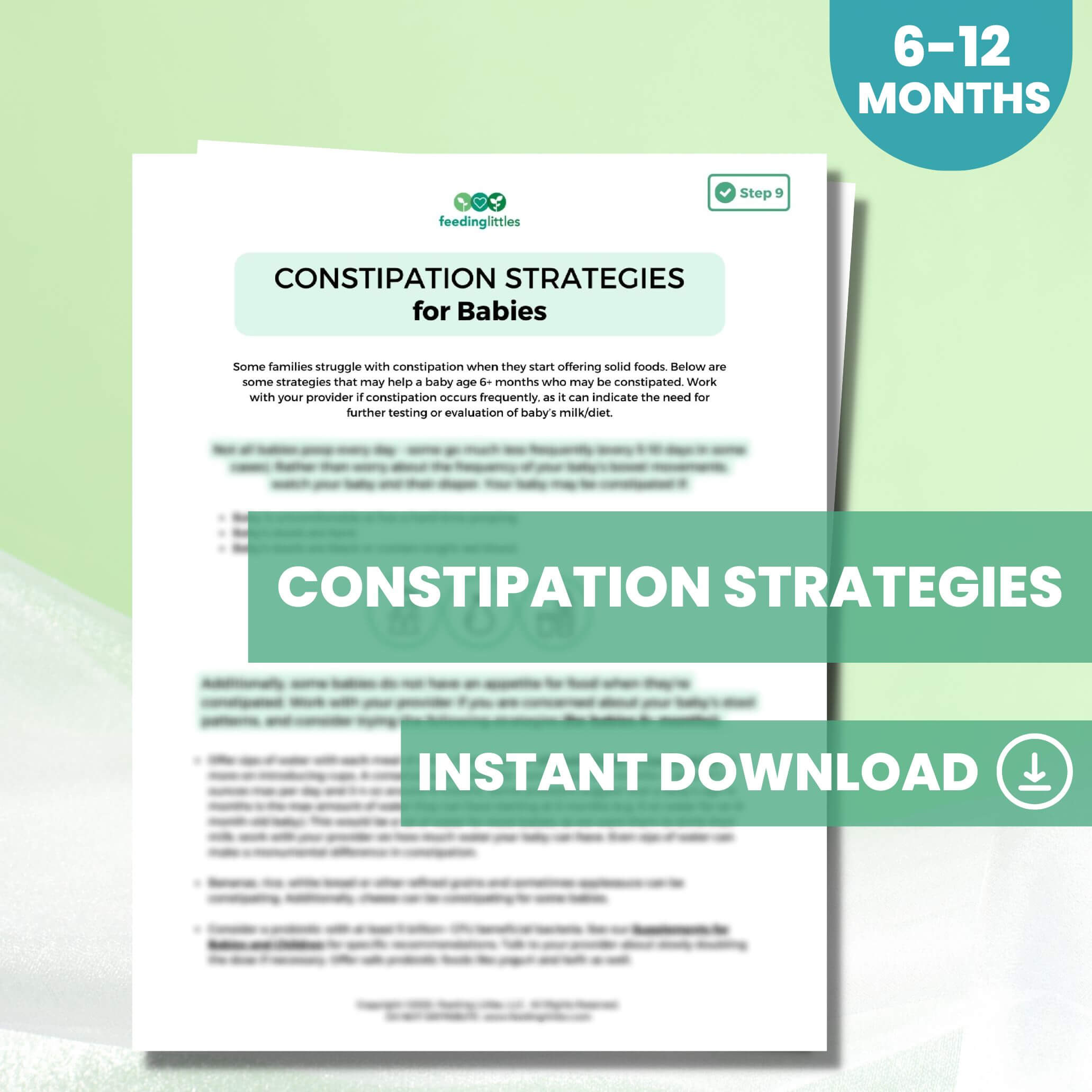 In stock
Constipation Strategies for Babies
$10.00
Our Constipation Strategies handout is designed for caregivers who have noticed their baby is having trouble with constipation after starting solids.
This handout includes strategies, suggested supplements, and special recipes you can use to provide your baby with relief.
Note: This file is one of 14 handouts included in our Infant Course ($79).
Suggestions for easing constipation in babies