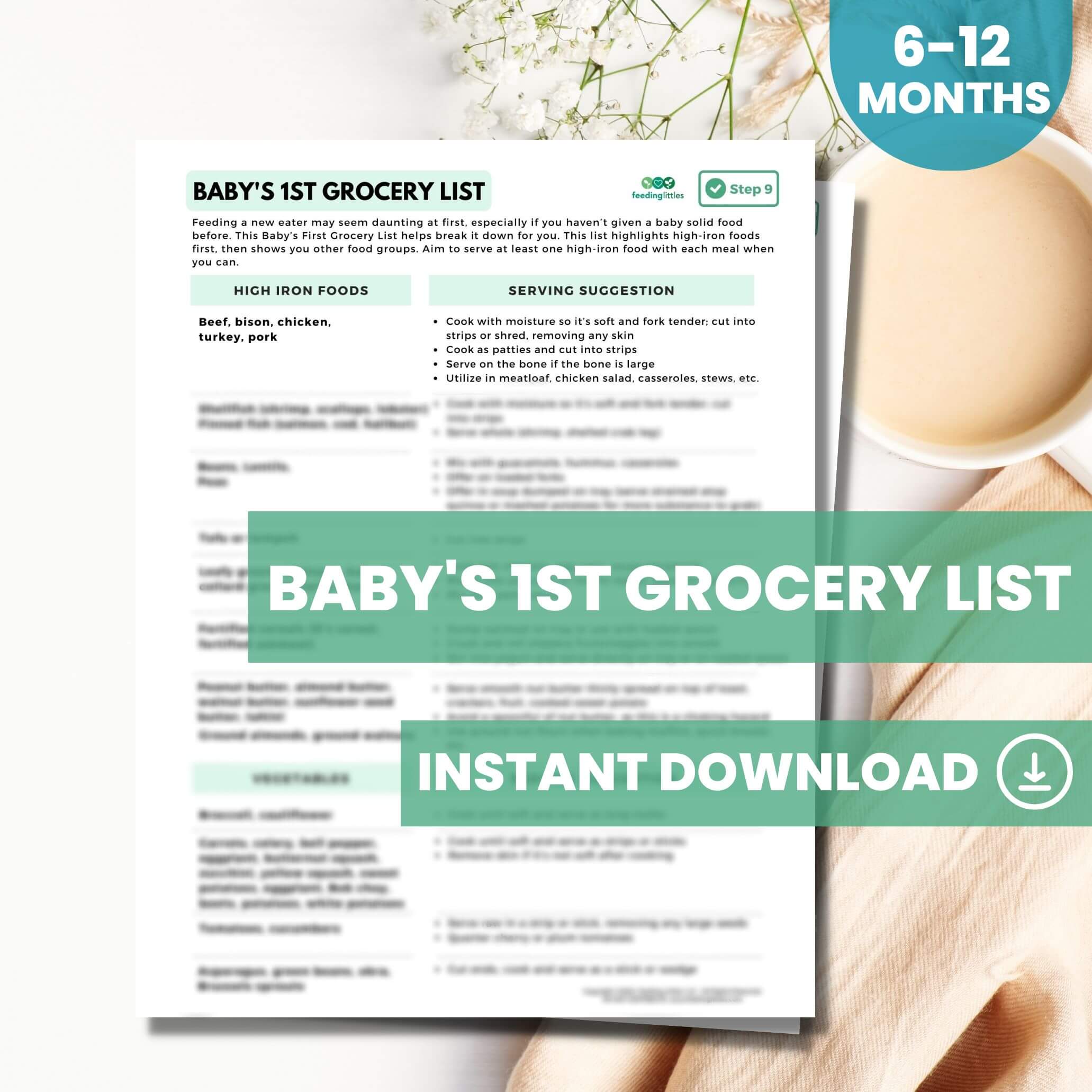 In stock
Baby's 1st Grocery List
$12.00
Baby's 1st Grocery List is a comprehensive list of foods to serve to your baby.
We've also included suggestions for how to prepare and serve them.
Take this handout with you to the store as a guide for selecting all kinds of fruits, veggies, proteins, and foods high in iron for your baby.
Note: This file is one of 14 handouts included in our Infant Course ($79).
List of foods to purchase for baby as well as preparations suggestions