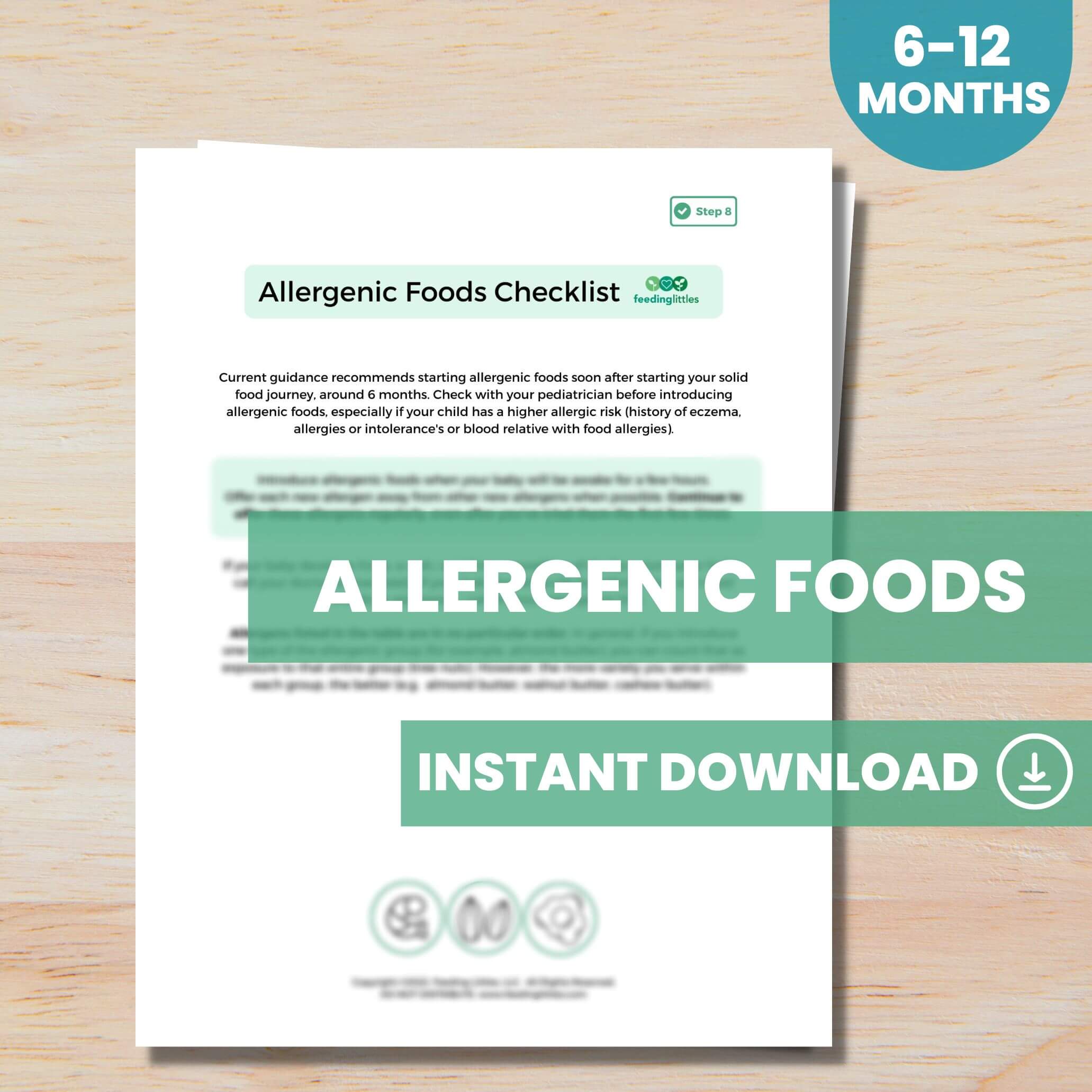 In stock
Allergenic Foods Checklist
$5.00
Current guidance recommends introducing your baby to the top 9 most common allergenic foods around 6 months.
This handy guide contains information about all of the top 9 allergens and suggestions for safely introducing them to your baby.
Note: This file is one of 14 handouts included in our Infant Course ($79).
List of allergenic foods and ways to introduce them to baby