In case you haven't noticed, I think most recipes are just rough guidelines. I usually just dump stuff in a bowl, pan or blender and see what happens. That's how these smoothies were created.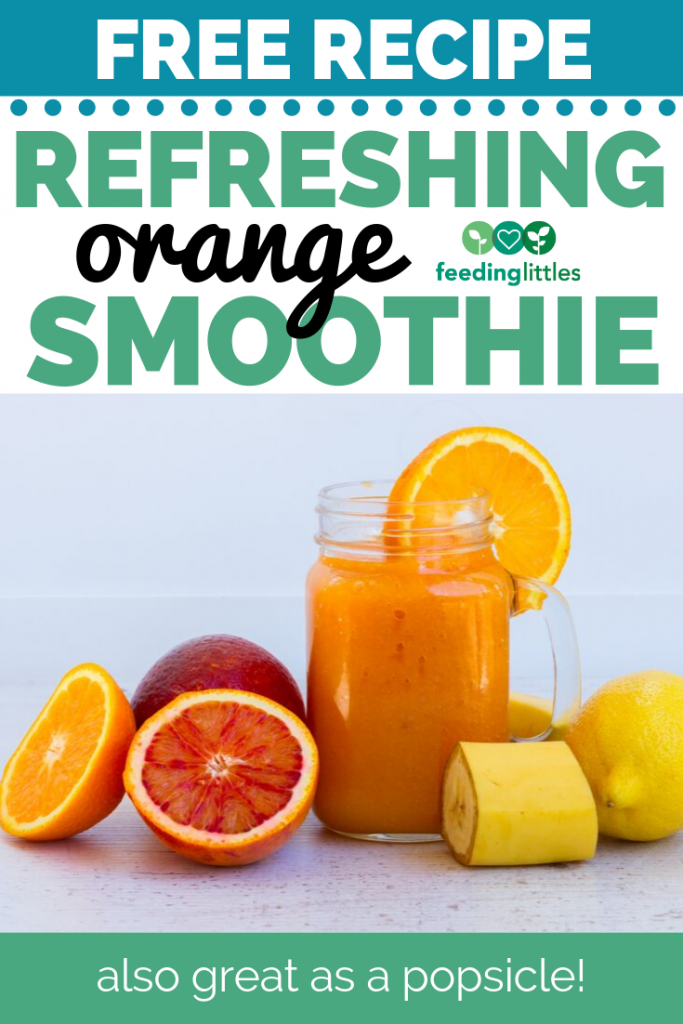 I knew I wanted an orange flavor (kind of like a creamsicle), so it needed sweetness, orange, and vanilla. I added full-fat plain Greek yogurt so it's filling and balanced (fruit and some sugar are totally fine, we just want them balanced with protein and fat for blood sugar regulation) and some real maple syrup for sweetness. You could do whole dates or other sweetener, or if it's sweet enough for you feel free to omit it! Of course, banana adds to that sweetness and texture as well, and almond milk adds liquid required for blending. We poured this into popsicle molds and they are delicious!
Remember, you want your kid to know what you're using to make smoothies – no hiding or sneaking foods. Ask them to help you by pouring in ingredients! Serve foods in their whole form as often as you can. Smoothies and popsicles are most appreciated when it's freaking HOT in Arizona and all things cold are a win.
Here's the recipe-ish:
2 oranges
1 banana
1/2 cup full fat unsweetened Greek yogurt
1 tsp. real vanilla extract
1/2 cup almond milk or other milk
4-6 ice cubes
Add milk to blender first, then add all other ingredients. Blend until smooth and enjoy as a smoothie, smoothie bowl or frozen as a popsicle!