Breakfast is sometimes the most difficult meal of the day. Kids are hungry, time is short and it's easy to get stuck in a rut. We created this free Family Meal Toolkit – Breakfast Edition to help you navigate the first meal of the day with a little less stress. Head to the link below to download it for yourself!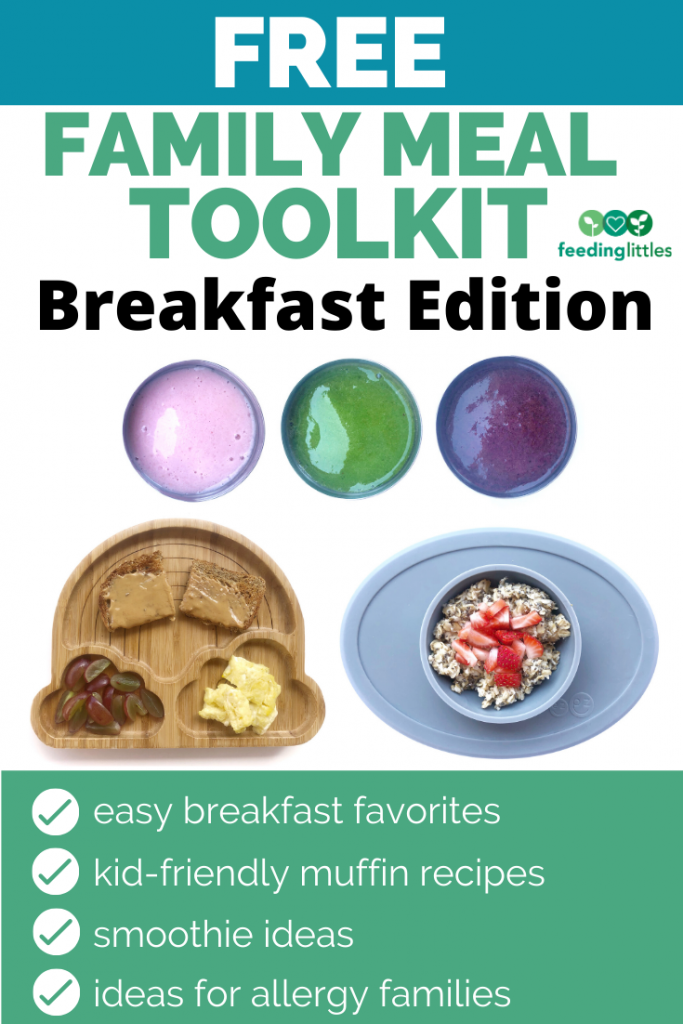 ---
In this toolkit you'll find:
Easy-to-read charts that help you add variety and nutrition to simple breakfast ideas.
Toppings and mix-ins you may not have thought about for oatmeal, yogurt, toast, waffles, English muffins etc.
Multiple ways to make eggs so that they're tasty and kid-approved.
Serving suggestions for babies who are self-feeding (6+ months) and selective toddlers/kids.
Muffin and pancake recipes galore – including modifications for egg, wheat, nut and soy allergies.
Build-your-own smoothie ideas and smoothie recipes.